Due to a technical problem, our website is only available to a limited extent. This also affects our download service area. We are already working on the solution and ask for your understanding.
Solutions for mobile cranes
Reliable and sturdy
Encoders, draw-wire encoders & inclinometers
Analog or CANopen interface
High degree of protection up to IP69k
Suitable for outdoor use
Competent advice and high service quality
Request custom solution
Positioning, angle measurement and leveling with Kübler sensor solutions.
Mobile cranes are in use everywhere that heavy loads need to be moved – whether on public roads or on rough terrain. Mobile jib cranes must have a high level of reliability and safety. Sensors play an important role here. For any conceivable job, Kübler offers the right solution which is based on robustness, premium quality and a long service life. Our encoders, draw-wire encoders and inclinometers reliably detect any movement, thus ensuring a flawless use of your mobile cranes. Benefit from countless ordering options and the variety of suitable interfaces, from analog to CAN open.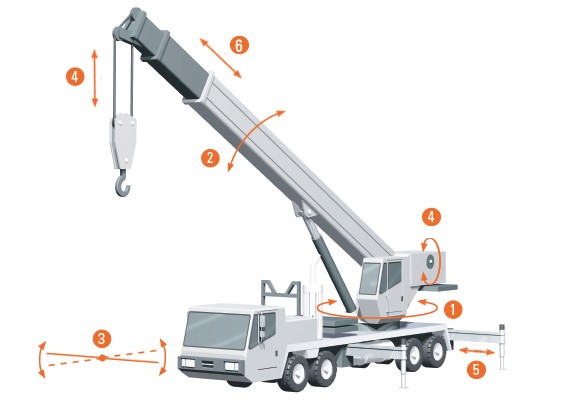 ---
Position and Motion Sensors and Slip Rings for mobile Cranes - English
Slip Rings for different applications in the mobile automation - English
---
Your application is our priority
We are happy to take on custom challenges. Describe your application to us. Together we will find the right solution. We look forward to your inquiry.