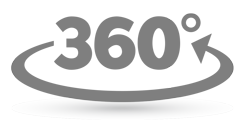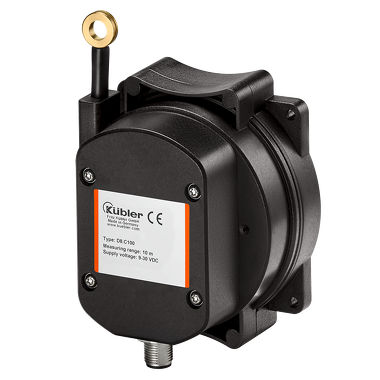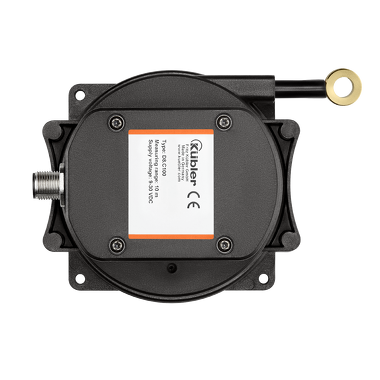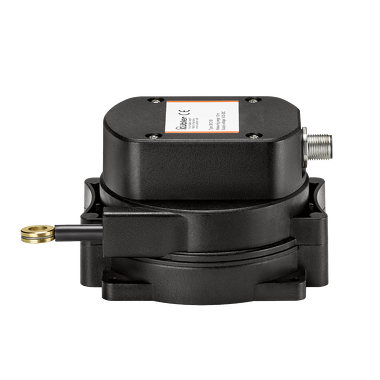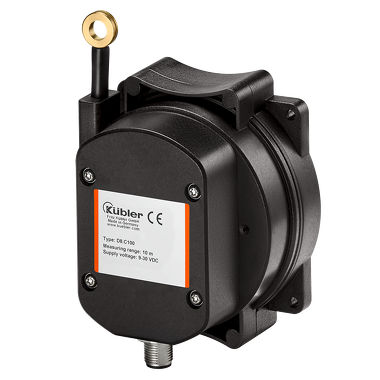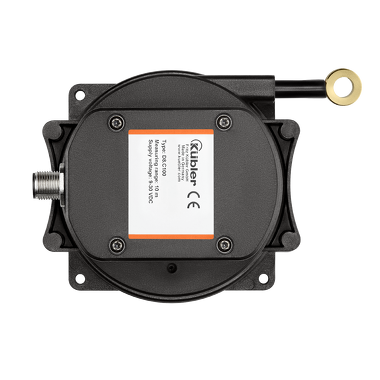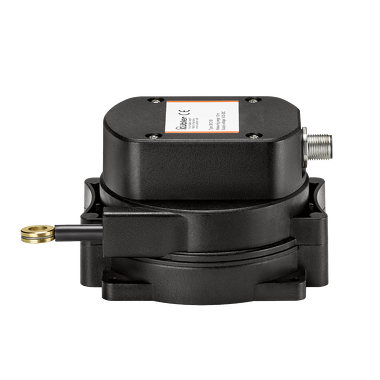 Draw-wire encoders
C100
Integrated inclinometer
Redundant sensors
High IP67 protection
Max. measuring length 5 m
Speed 1 m/s

max. linearity ±0,5 %




---
Draw-wire encoder - economical and innovative.
The draw wire system C100 is more than a sensor for determining length-related position data. Variants with integrated inclinometer and redundant interfaces offer versatile application possibilities.
The contactless magnetic position scanning, a high IP67 protection level and the wider temperature range round off the product.
Mechanical
Measuring system
Draw-wire encoders
Measuring length
1 m
2 m
3 m
4 m
5 m

Speed
1 m/s

Dimension
108 mm x 98 mm x 68,4 mm
Connection types
M12 connector
up to 2m cable radial

Working temperature
-40 °C ... +85 °C
Protection level
IP67

Weight
500 g
Electrical
max. linearity
±0,5 %

Interfaces
Analog 0.5–4.5 V
Analog 0...10 V
Analog 4–20 mA
CANopen
1 x Relais
3 Schaltpunkte

Power supply
9...30 V DC
12...30 V DC

Characteristics
Measuring length up to 5 m.
Integrated inclinometer.
Redundant sensors.
Different types of sensors (analog, incremental, CANopen, relay output, switch output).
Linearity up to ±0.1 % of the measuring range.
High protection level IP67 and wide temperature range from -40 °C ... +85 °C
Advantages
The suitable measuring length for every application.
Cost, space and installation work saving.
For even higher plant availability.
Simple selection and fast installation.
High accuracy at economic prices.
Reliability and long service life for outdoor applications.
Accessories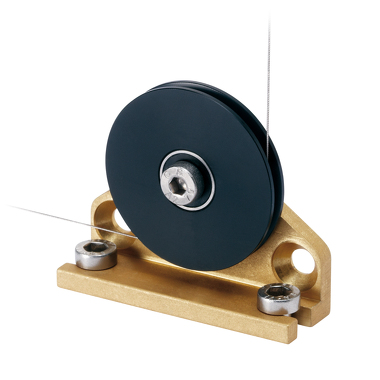 Guide pulley
With guide pulleys, linear movements can also be directed around obstacles. This not only increases their flexibility but can also compensate for installation tolerances. Idler pulleys can also act to clean off dirt and break ice.
Technical data:
Installation angle (anodized aluminum)
Guide pulley (plastic POM)
Ball bearing (Type 696-2R5)
Scope of delivery:
2 x countersunk screws for side fixing
2 x Allen screws for fixing on a flat surface
---
"Do you have technical questions about the linear measurement technology or are you looking for individual solutions? We at Application Support are here for you."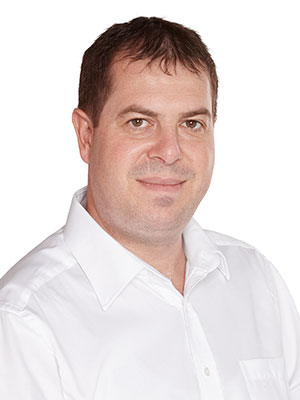 Application support

Rainer Grueninger
Application Engineering



"We will be pleased to give you information about prices and delivery times. We are looking forward to your inquiry."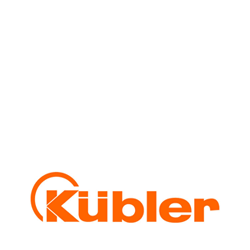 Sales

Fritz Kübler GmbH
Sales Germany