Due to a technical problem, our website is only available to a limited extent. This also affects our download service area. We are already working on the solution and ask for your understanding.
Solutions for heavy cranes
Robust and durable
Incremental and absolute rotary encoders
Suitable for outdoor use
Speed and position detection
High degree of protection up to IP69k
CANopen interface and many others
Request custom solution
Availability around the clock: Encoders for positioning and speed measuring.
Whether for portal cranes, container loading bridges or stacker cranes, the requirements for automation and safety are ever-increasing. Kübler encoders measure the position at the cable hoisting gear, at the travel gear rail-bound or with rubber tires and at the spreader. The sturdy and safe measuring equipment makes an automatic container positioning possible in the first place. Our products have been reliably used in this field for years. The result is a high system availability. Kübler sensors have been providing top performance for decades in portal cranes in shipping ports and overhead cranes in production lines or steel plants. You can trust our encoders too.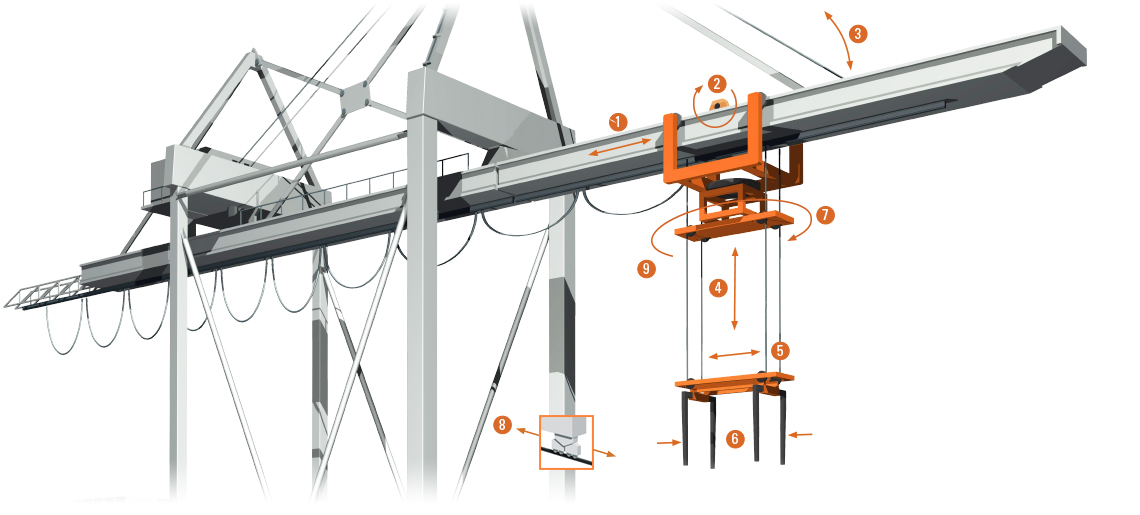 ---
Safety detection of overspeed for heavy cranes - English
---
Your application is our priority
We are happy to take on custom challenges. Describe your application to us. Together we will find the right solution. We look forward to your inquiry.