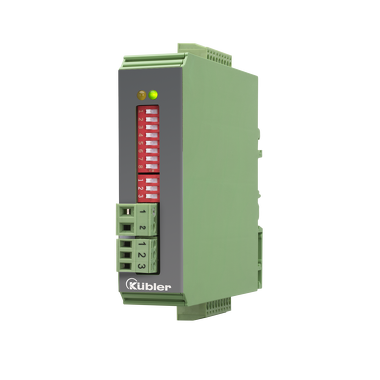 Frequency divider
FT 1D-1D
Adjustable zero signal
External scaling for controls
HTL / TTL level converter



---
Frequency divider for error-free division of frequencies / pulses.
The FT frequency divider is used for error-free division of frequencies or pulses from conventional encoders, sensors, or other incremental measuring systems. Four easily-accessible DIL switches can be used
to program division ratios from 1:1 to 1:4096 as well as the desired display of the direction of rotation. A separately adjustable divider is available for the zero signal.
The module is quickly and easily mounted in the control cabinet on a standard DIN rail.
Mechanical
Dimension
40 mm x 79 mm x 91 mm
Working temperature
0 °C ... 45 °C
Protection level
IP20

Connection types
Screw terminals
Sub-D connector

Electrical
Input interfaces
TTL / RS422
HTL
Output interfaces
TTL / RS422
HTL
Inputs coding
A, B, 0
A, A|, B, B|, 0, 0|

Outputs coding
A, B, 0
A, A|, B, B|, 0, 0|

Input frequency
300.000 Hz
Output frequency
300.000 Hz
Supply voltage
18...30 V DC

Characteristics
Level conversion from TTL / RS422 into HTL 10 ... 30 V DC and
vice-versa.
Adjustable division ratio for error-free and division of the
position given by encoder pulses with direction (A, B, 90°).
Limit frequency 300 kHz.
Separately adjustable divider for the zero pulse.
Push-pull outputs for direct PLC control.
Benefit
Frequency reduction for slow controls.
External scaling for controls.
Active signal adaptation for High/Low level.
Adjustable zero pulse for specific applications
"Do you have technical questions about functional safety or are you looking for individual solutions? I would be pleased to help you."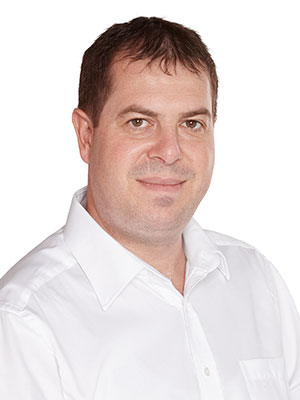 "We will be pleased to give you information about prices and delivery times. We are looking forward to your inquiry."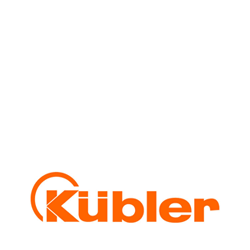 Fritz Kübler GmbH
Sales