Encoders for geared motors
Robust and durable
Hollow shaft encoders
Suitable for tight installation spaces
Incremental measuring system
Optical scanning
Request custom solution
Reliable speed regulation with incremental encoders.
Geared motors are used on the one hand for new construction, but above all also for modernizing elevator systems. Key features are the gears and a hand wheel at the end of the motor shaft. In these drives, an incremental encoder mounted between the motor and hand wheel detects the speed for the speed regulation and transmits it to the frequency converter (CDM). Kübler offers you the right hollow shaft encoders for this purpose, which are easy to install, especially in tight spaces, due to the compact design and which also have a long service life. You should choose Kübler too.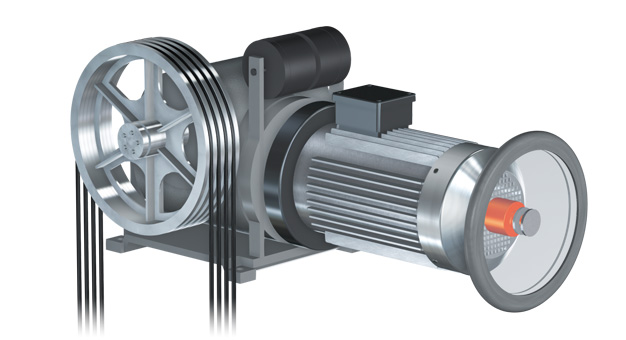 Incremental encoders
---
These incremental encoders are suitable for speed measuring and thus for optimal drive control. Due to the robust structure, these are resilient against any shaft currents, shocks or vibrations. Numerous ordering options are available to you.
---
Encoders for elevator motors - english
Optimum drive control: Encoders for gearless motors and geared motors as well as bearingless encoders for external rotor motors
Your application is our priority
We are happy to take on custom challenges. Describe your application to us. Together we will find the right solution. We look forward to your inquiry.