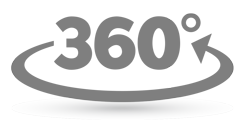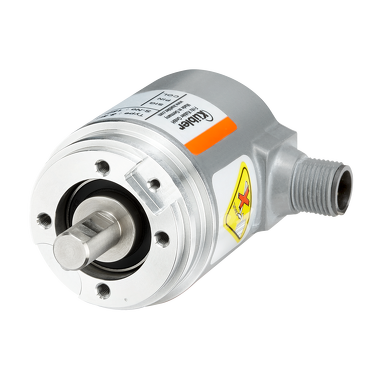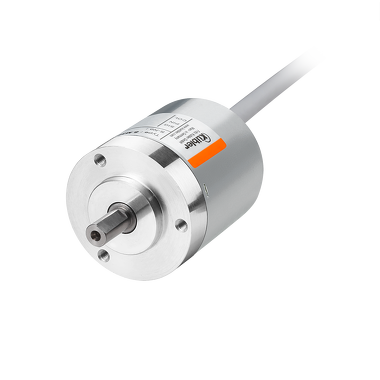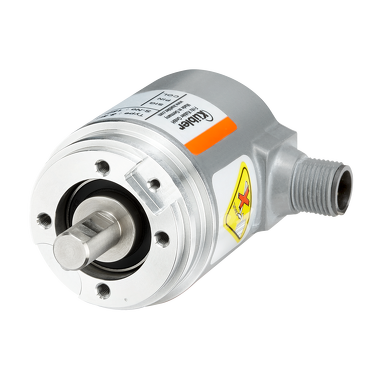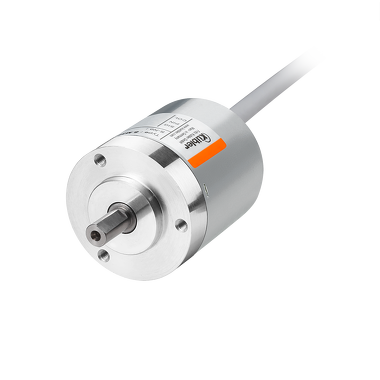 Encoders Absolute multiturn
Sendix M3668
Resistant
Wear-free
Magnetic – robust
Dimension Ø 36 mm
14 bits singleturn
18 bits multiturn
Max 10 mm shaft, with flat surface
Max 1/4" shaft, with flat surface


---
Encoder with IO-Link Interface – Ready for Industry 4.0 / IIoT.
The Sendix M36 with Energy Harvesting Technology is an electronic multiturn encoder in a compact design, without gear and without battery.
It is characterized by robustness, reliability and cost-efficiency.
With Smart Sensor Profile for easy and fast integration into the application.

Connectivity stands for the ability to communicate additional information and / or to be integrated in a network. This can take the form of additional interfaces such as OPC-UA (e.g. for additional edge communication) or Industrial Ethernet communication as well as a digital interface such as "BISS" or "SCS open link".
Identification is the ability to transmit technical information by means of an electronic data sheet / type plate. In addition, further information about the machine can be transmitted (e.g. information about the axis where the encoder is installed). Essentially, all the information required in the application for asset management is recorded here.
Diagnostics functions provide relevant information about the condition of the product (e.g. error messages) or indirect information about the application. For example, an integrated temperature sensor can indicate that the permissible working temperature range has been exceeded. Or integrated vibration sensors provide information on the condition of the power train bearings. Highly integrated bearingless systems in particular can provide reliable information here. Log and time stamp functions in Industrial Ethernet encoders make it possible to create lifetime histograms.
Adaptability refers to adaptability, which can take place on two levels:
At the operational level, the parameters / settings of an encoder can be changed during operation, e.g. to optimize setup processes or to eliminate measurement errors with digital signal processing.
Software updates can be carried out at system level at any time.
The range of functions for the implementation of Industry 4.0 / IIoT concepts can be subsequently extended in order to guarantee the future viability of the system. Therefore, all Kübler fieldbus and Industrial Ethernet encoders are available with a firmware update function as standard.
Mechanical
Dimension
Ø 36 mm
Shaft type
6 mm shaft, with flat surface
8 mm shaft, with flat surface
10 mm shaft, with flat surface
1/4 " shaft, with flat surface

Flange type
Synchro flange / Servo flange
Clamping flange


---

Ø 36.00 mm

Working temperature
-40 °C ... +85 °C
Protection level
IP65
IP67

Connection types
M12 connector axial
M12 connector radial

Max. rotational speed
6.000 min-1

Weight
210 g
Electrical
Scanning
magnetic
Resolution max.
14 bits singleturn
18 bits multiturn

Power supply
18...30 V DC

Interfaces
IO-Link

Reliable and insensitive
Sturdy bearing construction in Safety-Lock™ design for resistance against vibration and installation errors.
Reduced number of components ensures insensitivity.
IP67 protection and wide temperature range from -40°C to +85°C.
Without gear and without battery, thanks to the Energy Harvesting technology.
Up-to-the-minute fieldbus performance
Operation possible with any IO-Link master.
Point-to-point communication in automation networks.
Use of cost-effective unshielded cables possible.
Automatic saving of device parameters.
Firmware update via IO-Link
Accessories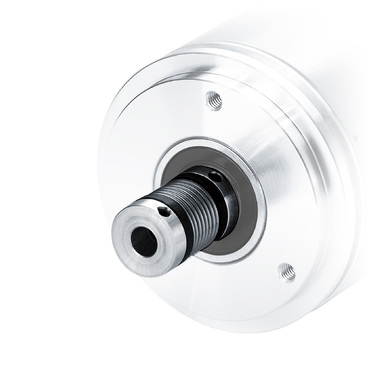 Bellows coupling
Bellows couplings are used for the cost-optimized connection of motor and encoder. In addition, a correction of angular errors between drive and encoder is achieved. Compensation for larger axial errors.
Bellows coupling (stainless steel).
---
"Do you have technical questions about Kübler encoders or are you looking for individual solutions? We at Application Support are here for you."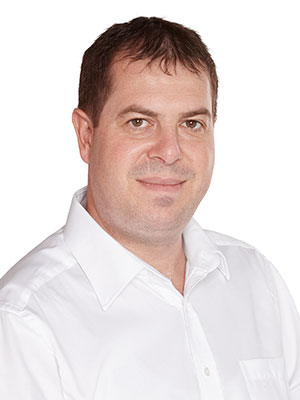 Application support

Rainer Grueninger
Application Engineer



"We will be pleased to give you information about prices and delivery times. We are looking forward to your inquiry."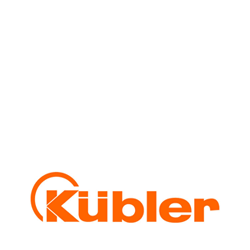 Sales

Fritz Kübler GmbH
Sales Germany