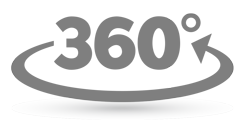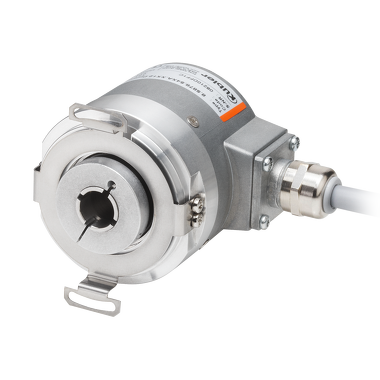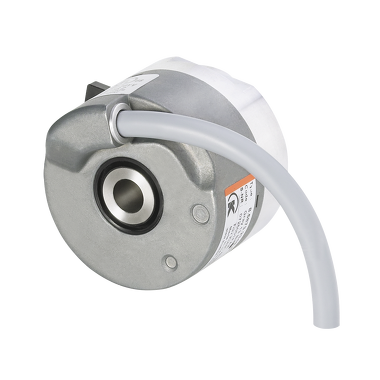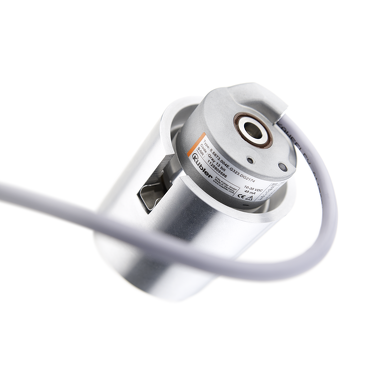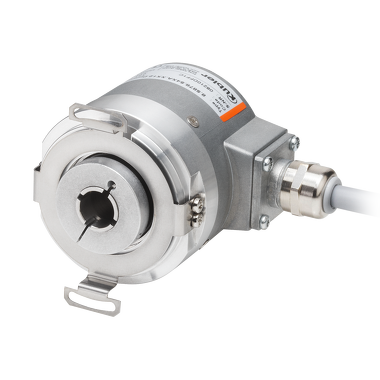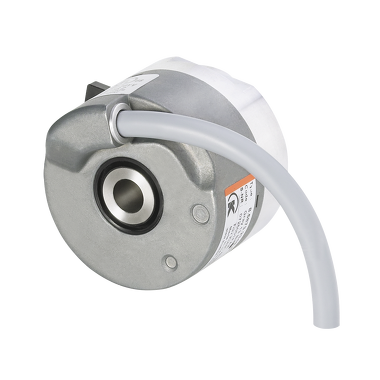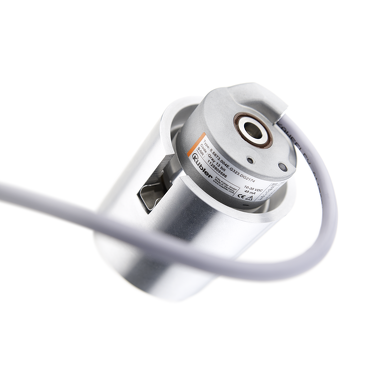 Encoders Absolute singleturn
Sendix 5873
High precision
Resistant
Reliable
Dimension Ø 58 mm
2.048 ppr incremental
21 bits singleturn
Max 15 mm hollow shaft, through
Max 3/8" hollow shaft, through
Max 1/2" hollow shaft, blind hole








---
For drive technology. Encoders with additional incremental track.
The absolute encoders Singleturn Sendix 5853 / 5873 with SSI or BiSS interface and optical sensor technology achieve a resolution of max. 21 bits.
These encoders are also available with an additional incremental track. Special design for attachment to direct drives in elevator technology.
Mechanical
Dimension
Ø 58 mm
Shaft type
10 mm hollow shaft, through
12 mm hollow shaft, through
14 mm hollow shaft, through
15 mm hollow shaft, through
3/8 " hollow shaft, through
1/2 " hollow shaft, blind hole

Flange type
Ø 58.00 mm
Ø 63.00 mm
Ø 65.00 mm
Ø 72.00 mm

Working temperature
-40 °C ... +90 °C
Protection level
IP65
IP67

Connection types
Axial cable
Radial cable
Tangential cable
M23 connector radial
M12 connector radial

Max. rotational speed
9.000 min-1

Weight
350 g
Electrical
Scanning
optical
Resolution max.
2.048 ppr incremental
21 bits singleturn

Power supply
5 V DC
10...30 V DC

Interfaces
SSI, binär
SSI, gray
SSI + 2048 ppr SinCos
SSI + 2048 ppr RS422
BiSS
BiSS + 2048 ppr SinCos
BiSS + 2048 ppr RS422

Reliable and insensitive
Robust bearing construction in safety Lock™ Design for resistance to vibration and installation errors.
Due to IP67 protection and wide temperature range from -40°C to +90°C also suitable for outdoor use.
Versatile
High precision with a data update of the position value ≤ 1μs.
High-resolution feedback in real time via 21-bit fully digital or incremental SinCos and RS422 outputs.
BiSS-C Encoder Profile BP3.
Short control cycles, clock frequency with SSI up to 2 MHz / with BiSS up to 10 MHz.
"Do you have technical questions about Kübler encoders or are you looking for individual solutions? We at Application Support are here for you."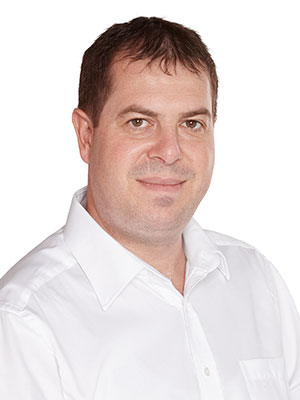 Application support

Rainer Grueninger
Application Engineer



"We will be pleased to give you information about prices and delivery times. We are looking forward to your inquiry."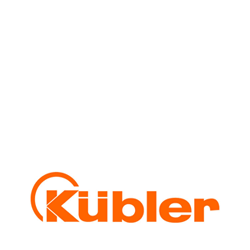 Sales

Fritz Kübler GmbH
Sales Germany