Motor feedback systems for servo motors
Compact and high resolution
Consistent dimension of 36,5 mm
High control quality for the drive thanks to high signal quality
Maximum flexibility: all electrical interfaces
Functional safety up to SIL3/PLe

Resolution ≤ 2048 ppr SinCos or ≤ 24 bits fully digital
Go to Product Finder
A constant dimension of 36,5 mm means enormous benefits for you.
With requirements from industry and many years of experience in drive technology, Kübler presents its new product family of motor feedback systems. Kübler has developed its new motor feedback systems in close cooperation with prominent manufacturers of servo motors and converters. They are based on a unique platform that offers a multitude of possibilities and benefits for servo motors. From the reduction in number of motor variants and the standardization of the mechanical connection between encoder and drive to cost savings along the entire value chain. You also get maximum flexibility when selecting the electrical interfaces.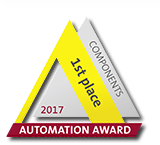 The Sendix S36 motor feedback system wins
the Automation Award 2017 with its features
and above all with its enormous benefits for servo motor manufacturers.
36,5 mm dimension – that saves space and money.
The new motor feedback systems in all singleturn and multiturn variants are based on a unique platform. The compact design of 36,5 mm thus remains unchanged and is available for all medium and upper performance ranges with a resolution of ≤ 2048 ppr SinCos or ≤ 24.

Your added value: This gives you a compact and high-resolution sensor solution that allows you to reduce the number of motor variants and standardize the mounting between encoder and drive.

For dynamic drives – high control quality
The use of phased array sensors achieves a resolution of ≤ 2048 ppr SinCos or ≤ 24 bit fully digital and also ensures high signal quality in shock and vibration.

Your added value: Thanks to the high resolution you increase the performance of your servo motor.
A servo motor controlled in this way also exhibits quieter operating characteristics and develops less heat.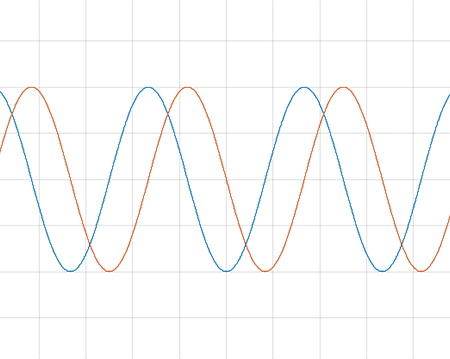 Maximum flexibility in selection
The Sendix S36 and its unique platform offer all classic interfaces as well as all open interfaces for single cable solutions.

Your added value: From now on, you and your customers have maximum flexibility in selecting the electrical interfaces you prefer.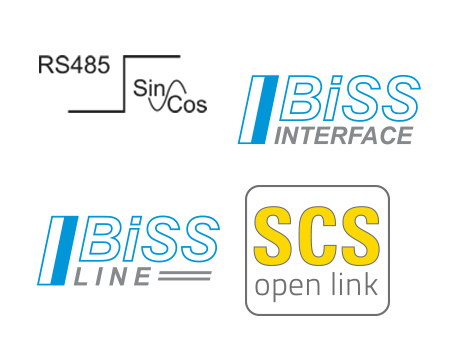 Certified Sensor Solution
Certified motor feedback system from the sensors to mechanics to electrical interface.

Your added value: Reliable speed monitoring and rapid acceptance during certification of the overall system.
For perfect continuous operation
The Sendix S36 Motor-Line is particularly shock and vibration resistant due to its robust construction. Mechanically robust: latest mechanical gear technology, robust bearing structure in Safety-LockTM design, reliable connector technology, torsionally stiff stator coupling, wide temperature range. Electrically robust: Blue LED Technology for precise scanning and long service life and Phased Array Sensor Technology.

Your added value: Premium quality that is noticeable every day. The robust design ensures reliable and flawless continuous operation of your motors – even in the harshest environments.

ANALYTICS FOR SMART MOTORS

Functions such as electronic data sheet (EDS), storage of customer-specific user data and connection of additional sensors such as temperature sensors are available for analytics. Continuous monitoring of the motor state ensures faults are detected and corrected at an early stage. This results in greater system availability and improved performance.
---