Due to a technical problem, our website is only available to a limited extent. This also affects our download service area. We are already working on the solution and ask for your understanding.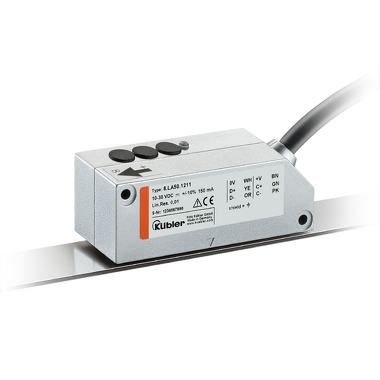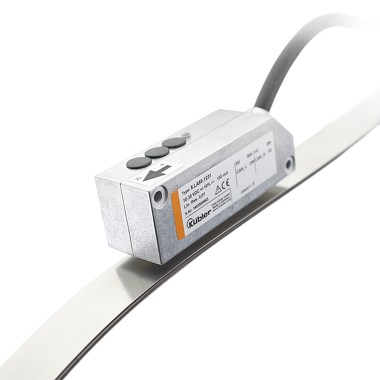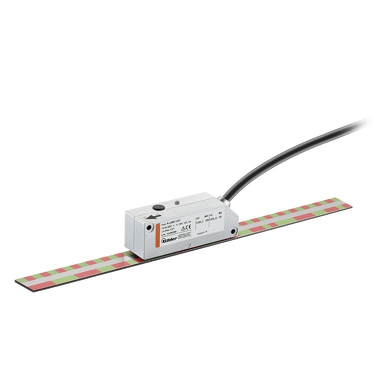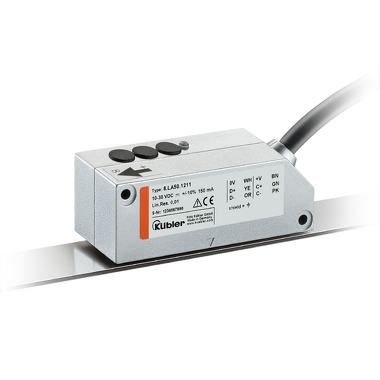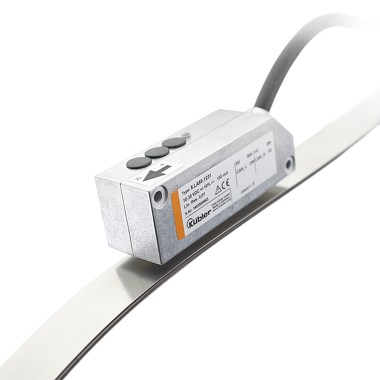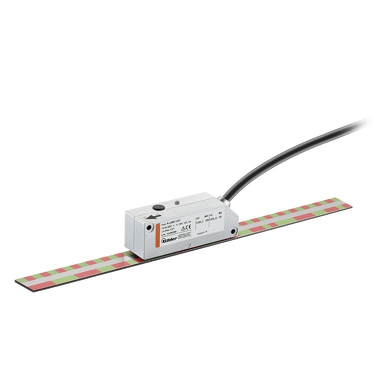 Magnetic length measuring systems
Limes LA50 / BA5
Long measuring length
Simple mounting
High mounting tolerance
Wear-free
Compact design
Max. measuring length 20 m
Speed 4 m/s

Resolution max. 10 μm



---
Magnetic length measuring system, absolute – no reference run necessary.
The Limes LA50/ BA5 contactless absolute magnetic length measuring system – consisting of the LA50 sensor head and the BA5 magnetic strip – allows a resolution of up to 10 μm with a maximum distance of 1.5 mm between sensor and strip.
| Mechanical | |
| --- | --- |
| Measuring system | Magnetic length measuring systems |
| Measuring length | 20 m |
| Speed | 4 m/s |
| Dimension | 70 mm x 30 mm x 16 mm |
| Working temperature | -20 °C ... +80 °C |
| Protection level | IP40 |
| Weight | 190 g |
Electrical
Resolution max.
10 μm

Interfaces
CANopen
SSI, binär

Power supply
10...30 V DC

Robust and versatile
Resolution 0.01 mm / measuring lengths max. 20 m.
Rugged die-cast zinc housing.
Positions changes are also detected when de-energized no referencing movement required – no wear.
Automatic distance detection in case of too high distance between the sensor and the magnetic band.
Masking tape protecting the magnetic band.
Address, baud rate, bus termination can be modified via microswitches.
Interfaces: SSI, CANopen.
Easy installation
Simple glued assembly of the magnetic band.
Large mounting tolerances.
Requires very little installation space.
LED warning signals in case of too weak magnetic field.
"Do you have technical questions about the linear measurement technology or are you looking for individual solutions? We at Application Support are here for you."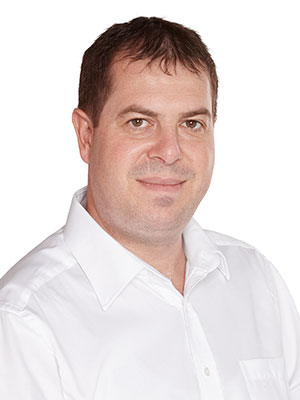 Application support

Rainer Grueninger
Application Engineering



"We will be pleased to give you information about prices and delivery times. We are looking forward to your inquiry."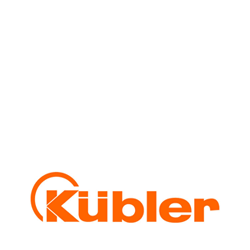 Sales

Fritz Kübler GmbH
Sales Germany