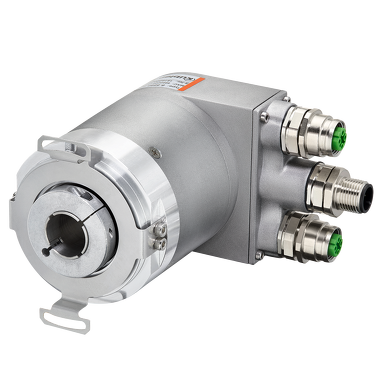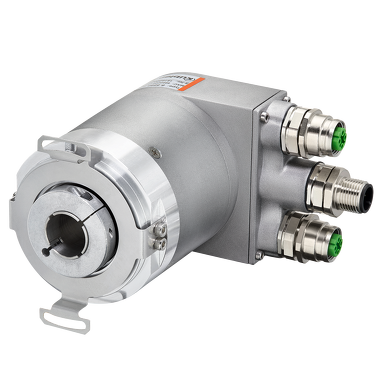 Encoders Absolute multiturn
Sendix 5888
Rapid ramp-up < 1 sec
Isochronous Real-Time Mode
Reliable

Industry 4.0 / IIoT ready
Dimension Ø 58 mm
16 bits singleturn
12 bits multiturn
Max 1/2" hollow shaft, blind hole
Max 15 mm hollow shaft, blind hole




---
For real-time communication: Industrial Ethernet encoders with PROFINET IO-interface.
The absolute encoders Multiturn Sendix 5868 / 5888 with PROFINET IO interface and optical sensors can be used in all applications with Profinet technology. These encoders support IRT mode and are therefore ideally suited for real-time applications.

Connectivity stands for the ability to communicate additional information and / or to be integrated in a network. This can take the form of additional interfaces such as OPC-UA (e.g. for additional edge communication) or Industrial Ethernet communication as well as a digital interface such as "BISS" or "SCS open link".
Identification is the ability to transmit technical information by means of an electronic data sheet / type plate. In addition, further information about the machine can be transmitted (e.g. information about the axis where the encoder is installed). Essentially, all the information required in the application for asset management is recorded here.
Mechanical
Dimension
Ø 58 mm
Shaft type
3/8 " hollow shaft, blind hole
10 mm hollow shaft, blind hole
12 mm hollow shaft, blind hole
14 mm hollow shaft, blind hole
15 mm hollow shaft, blind hole
1/2 " hollow shaft, blind hole

Flange type
Ø 58.00 mm
Ø 63.00 mm
Ø 65.00 mm

Working temperature
-40 °C ... +85 °C
Protection level
IP65
IP67

Connection types
M12 connector radial

Max. rotational speed
9.000 min-1

Weight
540 g
Electrical
Scanning
optical
Resolution max.
16 bits singleturn
12 bits multiturn

Interfaces
PROFINET IO

Reliable
Suitable for all PROFINET applications by using the encoder profile 4.1.
With IP67 protection and a robust housing construction, it is optimally suited for the toughest external operating conditions.
Flexible
IRT mode.
Cycle time ≤ 1 ms.
Firmware updater allows easy extension of features without disassembling the encoder.
Fast, simple, error-free connection with M12 plug.
Cables and connectors
---
---
---
---
---
---
---
---
---
---
---
---
---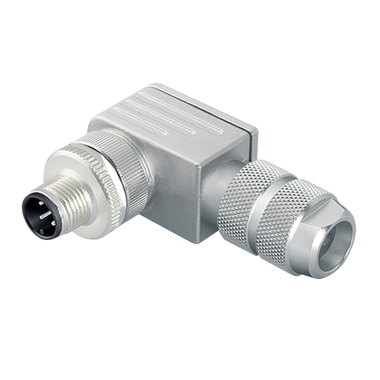 M12 Connector ,
Field-wireable connector


Male connector 4-pin
8.0000.5128.0000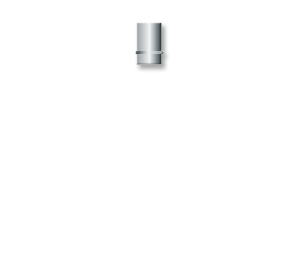 ---
"Do you have technical questions about Kübler encoders or are you looking for individual solutions? I would be pleased to help you."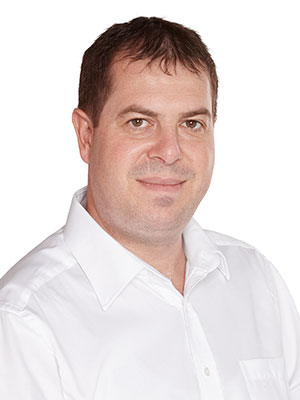 "We will be pleased to give you information about prices and delivery times. We are looking forward to your inquiry."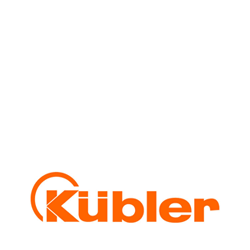 Sales

Fritz Kübler GmbH
Sales Germany