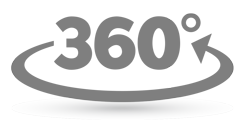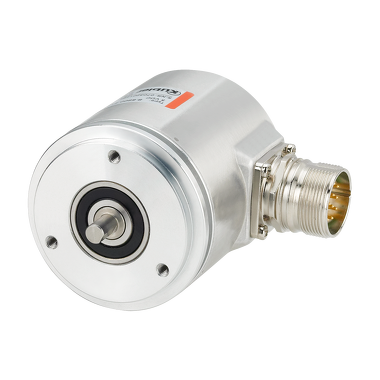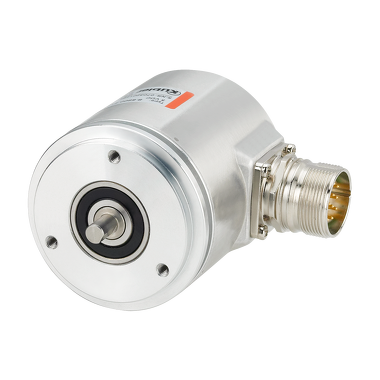 Encoders Incremental
5803
Heat resistant
High speed
Reliable
Dimension Ø 58 mm
5.000 ppr incremental
Max 10 mm shaft, with flat surface
Max 3/8" shaft, with flat surface




---
High temperature up to max. 110°C
The incremental encoders of the high temperature series 5803 / 5823 can be used up to max. 110°C. The high heat resistance and high speed make these encoders the ideal solution for all applications in an environment of very high temperatures.
Mechanical
Dimension
Ø 58 mm
Shaft type
6 mm shaft, with flat surface
10 mm shaft, with flat surface
3/8 " shaft, with flat surface

Flange type
Synchro flange / Servo flange
Clamping flange
Square flange


---

Ø 58.00 mm
Ø 63.50 mm
❏ 63,50 mm

Working temperature
-20 °C ... +110 °C
Protection level
IP65

Connection types
Axial cable
Radial cable
M23 connector axial
M23 connector radial
MIL connector

Max. rotational speed
12.000 min-1

Weight
400 g
Electrical
Scanning
optical
Resolution max.
5.000 ppr incremental

Power supply
5 V DC
10...30 V DC

Interfaces
Gegentakt
TTL / RS422

| Options | |
| --- | --- |
| on request | Further impulse counters/resolutions |
Powerful
Suitable for temperatures up to max. 110°C.
High resolution with up to 5000 pulses per revolution.
Maximum speed of 12000 revolutions per minute.
Flexible
Different connection types for different applications.
Shaft and hollow shaft variants
With push-pull or RS422 interface.
"Do you have technical questions about Kübler encoders or are you looking for individual solutions? We at Application Support are here for you."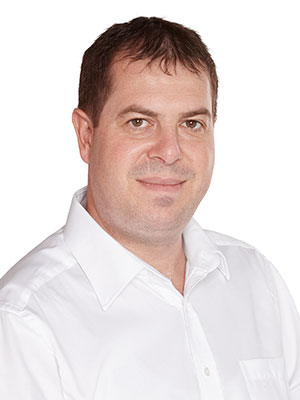 Application support

Rainer Grueninger
Application Engineer



"We will be pleased to give you information about prices and delivery times. We are looking forward to your inquiry."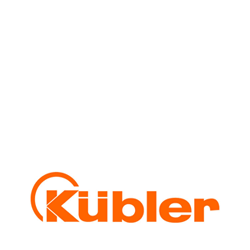 Sales

Fritz Kübler GmbH
Sales Germany