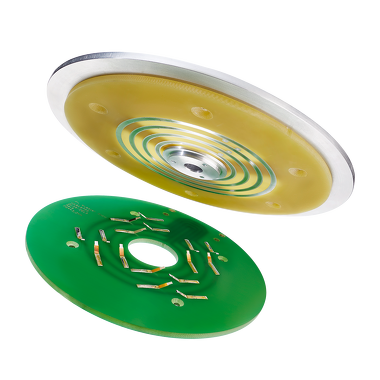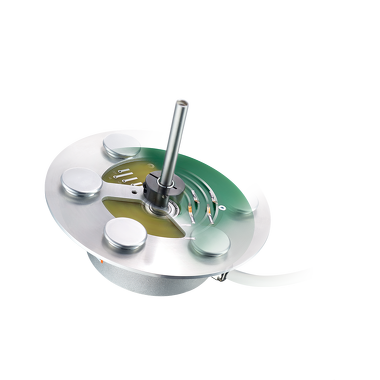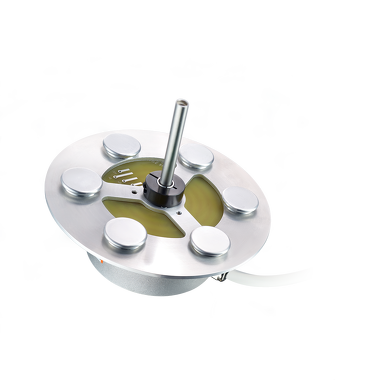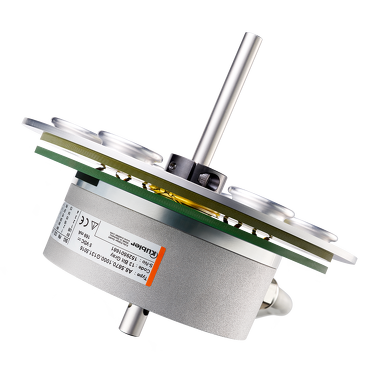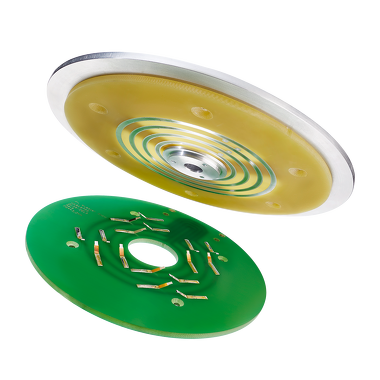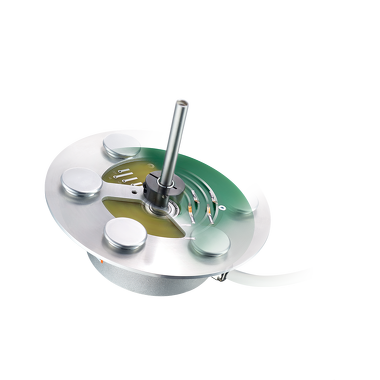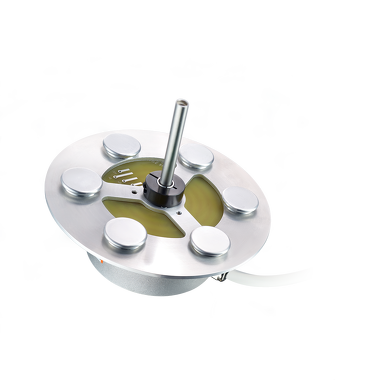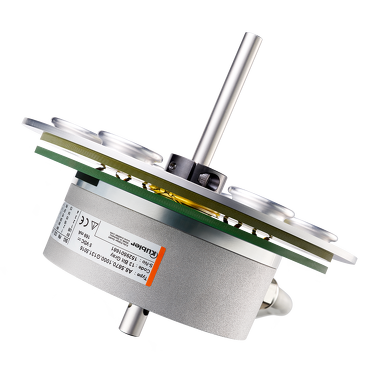 Slip ring
SR160P
Reliable transmission of field bus and Ethernet
Adaptable
Long service life
---
Slip rings for robotics / End-of-Arm-Tooling
The pancake slip rings are the ideal solution for End-of-Arm-Tooling in robotics. They guarantee the reliable transmission of signals, data and load in a very short installation space and at low weight. The system consists of two  superimposed boards with slip ring tracks and transfer brushes. The flexible design allows optimal integration into your End-of-Arm-Tooling. For example, for additional positioning on high-precision robots, the slip ring can also be combined with a secondary encoder.
Mechanical
Dimension
Nach Applikation mm
Mounting type
Flange

Connection types
Cable
Connectors

Protection level
IP65

Service life
10 Mio. Umdrehungen million revolutions
Maintenance cycles
Keine million revolutions
Electrical
Max. number of signal channels
15
Transmission
Fieldbus
Industrial Ethernet

Properties
Up to 20 channels for fieldbus / Industrial Ethernet, load and signal transmission
Particularly short design, low weight with high signal density
High contact reliability
Optionally with integrated Kübler absolute encoder
As kit or encapsulated for optimum integration
Maintenance-free
Your benefits
Diameter 160 mm – installation depths starting at 10 mm
Working temperature from -40°C ... +75°C
Load transmission up to 5 A / 60 VAC, 48 VDC
"We will be pleased to give you information about prices and delivery times. We are looking forward to your inquiry."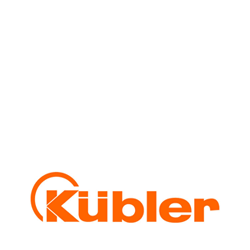 Kuebler Inc.
Sales