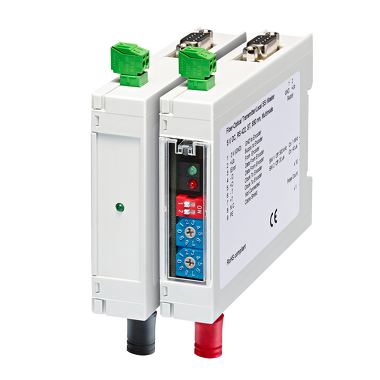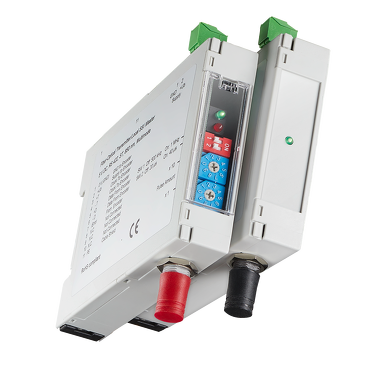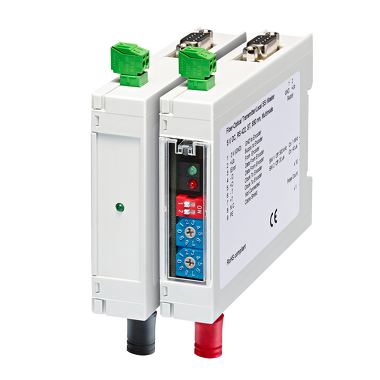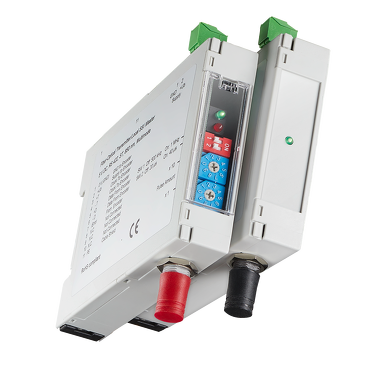 Fiber optic
LWLA
Range of 2000 m
Space-saving cabling
Simple commissioning
LEDs for monitoring
Flexible connection options

---
Fiber optic cables – reliable signal transmission under difficult environmental conditions.
These fiber optic modules are perfect for reliable signal transmission in interference-prone environments. The signal transmission takes place via a fiber optic cable, which can transmit absolute values up to 2000 m. The status LED on the front makes function monitoring simple
Mechanical
Range
2000 m
Dimension
19 mm x 92 mm x 110 mm
Working temperature
-10 °C ... 70 °C
Protection level
IP20
IP40

Electrical
Interfaces
SSI, binär
SSI, gray

Inputs coding
D+, D-, C+, C-
D+, D-, C+, C-

Outputs coding
D+, D-, C+, C-
D+, D-, C+, C-

Input frequency
1000000 Hz
Output frequency
1000000 Hz
Power supply
5 V DC
10...30 V DC

Transmission rate
Mbit/s
Reliable transmission
Secure data transmission up to 2000 m.
Resistant to extremely strong electromagnetic fields.
Simple commissioning
Signal transmission via only one optical fiber.
Clock rate 1 to 99 bit adjustable via rotary switch.
LEDs for monitoring the supply voltage and the clock.
DIN rail mounting with small space requirement - only 19 mm wide.
"We will be pleased to give you information about prices and delivery times. We are looking forward to your inquiry."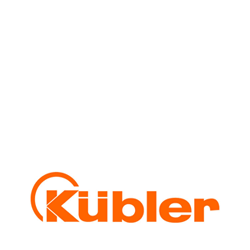 Tochter Gesellschaft der Kübler Gruppe

Kuebler Inc.
Sales