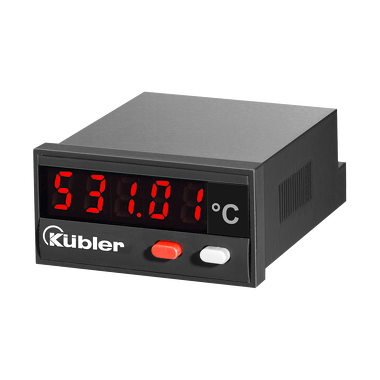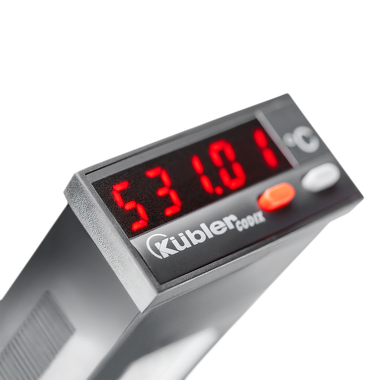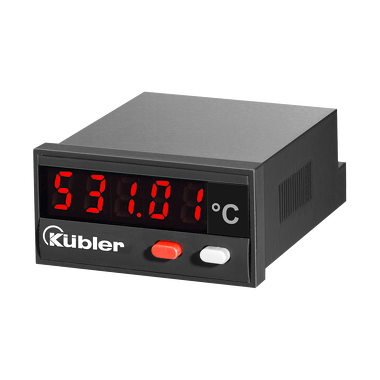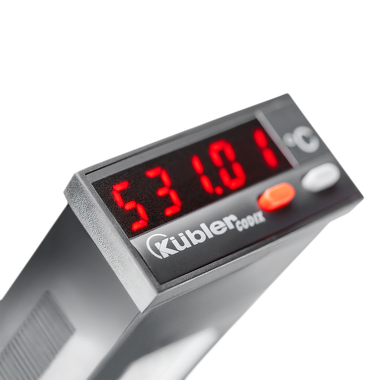 Temperature displays electronic
Codix 531
Autom. min / max acquisition
5 measurements per second
Galvanic isolation with polarity protection
Dimension
· 48 x 24 mm | 45 x 22 mm

Power supply:
Display 5-digit number, LED


---
Temperature display for Pt100 and Ni100.
Cost-effective temperature display for front panel mount with bright 5-digit LED display for values in °C or °F . For very accurate temperature measurements using Pt100 and Ni100 resistance thermometers in 2, 3 or 4-wire technology, with permanently stored characteristic curves. Minimum and maximum value detection for temperature monitoring over long periods of time.
| Mechanical | |
| --- | --- |
| Model | electronic |
| Dimension 1 | 48 x 24 mm | 45 x 22 mm |
| Protection level | IP65 |
| Working temperature | -20°C °C ... +65°C °C |
| Weight | 50 g |

(1) Front panel size | Panel cut-out
Electrical
Power supply
10...30 V DC

Signal input
PT100
Ni100

Product features
Input range: resistance thermometer
Compact and low-price temperature display
Easy programming and operation
Modern industrial design
5 measurements/second
Benefits
Temperature display in °C or °F
MIN/MAX value acquisition and data backup in case of power off
Galvanic isolation with protection against incorrect polarity
Screw terminal connection: pitch 5 mm
Display hold input
"Do you have technical questions about the Kübler counter or are you looking for individual solutions? I would be pleased to help you."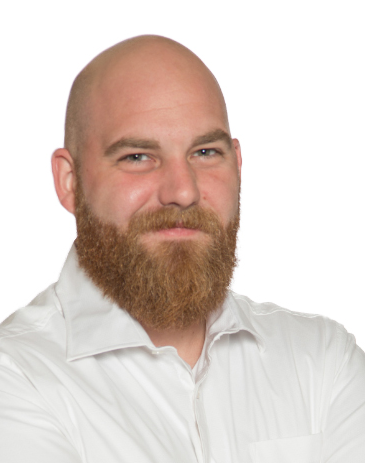 Zachary Copley
Application Engineering



"We will be pleased to give you information about prices and delivery times. We are looking forward to your inquiry."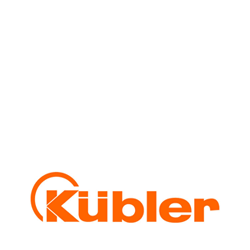 Kuebler Inc.
Sales