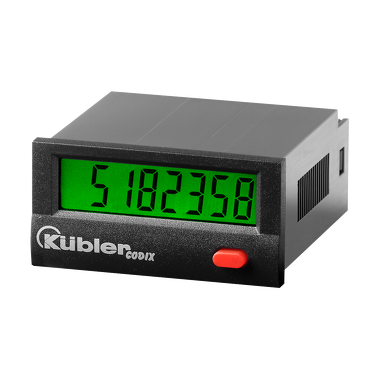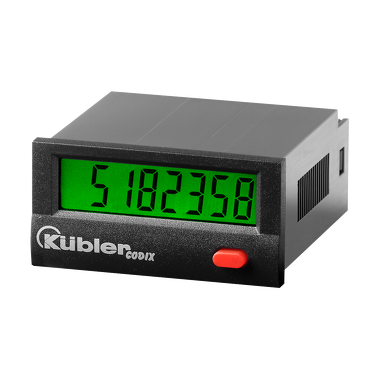 Position displays without limit values electronic
Codix 133
Single and double evaluation
Battery life of 8 years
Manual / electric reset
Dimension
· 48 x 24 mm | 45 x 22 mm

Supply voltage:
Display 8-digit number, LCD


---
Position display, dual-channel with phase discriminator counter input.
The Codix 133 is a simple battery-powered position display with aphase discriminator (quadrature) counting input. NPN and PNP pulses can be shown on the 8-digit LCD display that is also available with optional backlighting.
| Mechanical | |
| --- | --- |
| Model | electronic |
| Dimension 1 | 48 x 24 mm | 45 x 22 mm |
| Protection level | IP65 |
| Working temperature | -10 °C ... +60 °C |
| Weight | 50 g |
| Reset | electronic |

(1) Front panel size | Panel cut-out
Electrical
Supply voltage
via battery

Signal input
0...0,7 VDC, NPN
4...30 VDC, PNP

Powerful
High quality 8-digit LCD display with 8 mm high figures with optional backlighting
Counting modes include phase discriminator (quadrature) counting (also with pulse doubling) for connection to ncremental encoders
Battery life approx. 8 years
Count frequency max. 6 kHz
High protection level IP65
Simple
Screw terminals, RM 5 mm
Reset key can be locked out via the Reset Enable input
For positive or negative counting edge, depending on version
"Do you have technical questions about the Kübler counter or are you looking for individual solutions? I would be pleased to help you."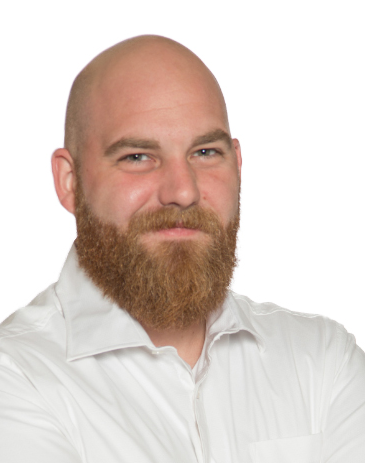 Zachary Copley
Application Engineering



"We will be pleased to give you information about prices and delivery times. We are looking forward to your inquiry."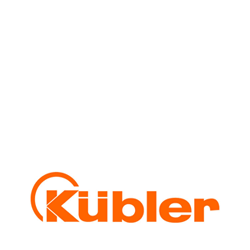 Kuebler Inc.
Sales