Encoders for gearless motors
Your benefits with the Sendix encoder
High-resolution singleturn encoder
Cost and time-savings thanks to plug-and-play
Optimization of the degree of efficiency of the drive
Lower energy costs thanks to electronic commutation
Precise position detection and speed measuring
Request custom solution
Optimal control of the drive with high-resolution singleturn encoders.
Direct drives are used in elevator technology. The reason for this is the high torque at low rotational frequencies as well as the uniform and low-noise running properties. This results in special requirements for the encoders used: Short control cycles as well as high resolution and reliability. Kübler offers the ideal solution to you for this purpose. A high-resolution singleturn encoder with special mounting solutions and additional incremental track. Our encoders stand for premium quality, high performance and a long service life. Renowned manufacturers in this industry trust our products. You should choose Kübler too.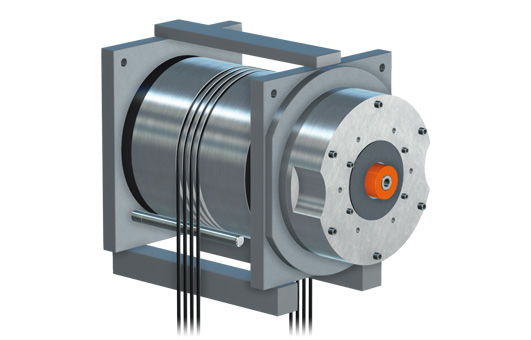 ---
Encoders for elevator motors - english
Optimum drive control: Encoders for gearless motors and geared motors as well as bearingless encoders for external rotor motors
Your application is our priority
We are happy to take on custom challenges. Describe your application to us. Together we will find the right solution. We look forward to your inquiry.