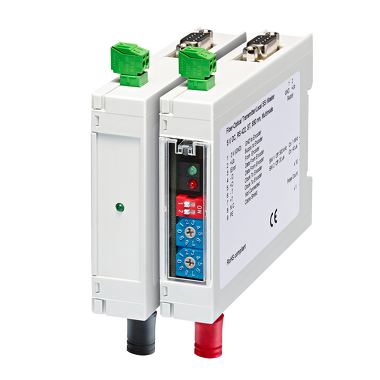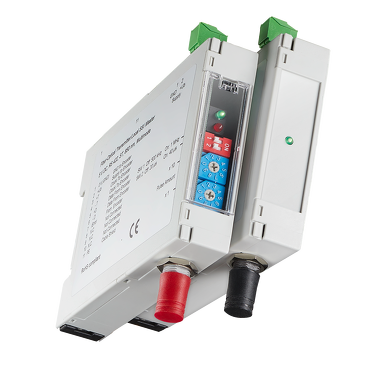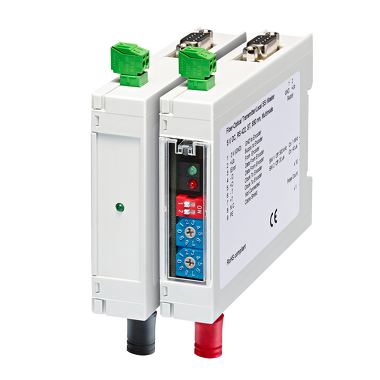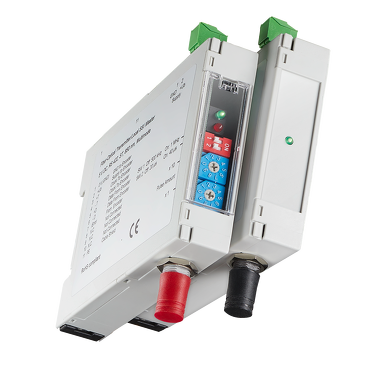 Fiber optic
LWLA
Range of 2000 m
Space-saving cabling
Simple commissioning
LEDs for monitoring
Flexible connection options

---
Fiber optic cables – reliable signal transmission under difficult environmental conditions.
Optical fiber transmission system for SSI absolute encoders.
The system is made up of an optical fiber transmitter and an optical fiber receiver. The optical fiber transmitter converts the electrical signals of a normal absolute encoder with Synchronous Serial Interface (SSI) into a light signal for transmission by means of an optical fiber. The receiving module converts the optical signal back into electrical signals.
Absolute signals can be transmitted safely through one glass fiber over distances of up to 2000 m. A rotary switch on the front side of the module allows adjusting the SSI clock between 1 and 99 bits.
Mechanical
Range
2000 m
Dimension
19 mm x 92 mm x 110 mm
Working temperature
-10 °C ... 70 °C
Protection level
IP20
IP40

Electrical
Interfaces
SSI, binär
SSI, gray

Inputs coding
D+, D-, C+, C-
D+, D-, C+, C-

Outputs coding
D+, D-, C+, C-
D+, D-, C+, C-

Input frequency
1000000 Hz
Output frequency
1000000 Hz
Power supply
5 V DC
10...30 V DC

Transmission rate
Mbit/s
Reliable transmission
Secure data transmission up to 2000 m.
Resistant to extremely strong electromagnetic fields.
Simple commissioning
Signal transmission via only one optical fiber.
Clock rate 1 to 99 bit adjustable via rotary switch.
LEDs for monitoring the supply voltage and the clock.
DIN rail mounting with small space requirement - only 19 mm wide.
Application areas
Process control technology and automation technology.
Crane systems.
High voltage plants.
Heavy industry.
Wind power plants.
Drive technology.
Rolling mills.
"Do you have technical questions about functional safety or are you looking for individual solutions? We at Application Support are here for you."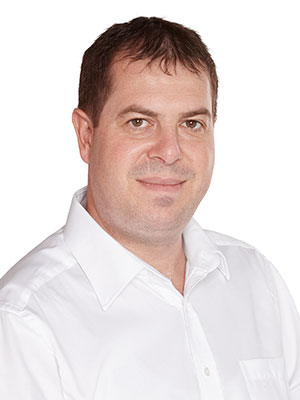 Application support

Rainer Grueninger
Application Engineer



"We will be pleased to give you information about prices and delivery times. We are looking forward to your inquiry."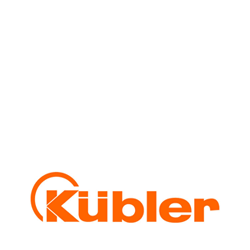 Sales

Fritz Kübler GmbH
Sales Germany