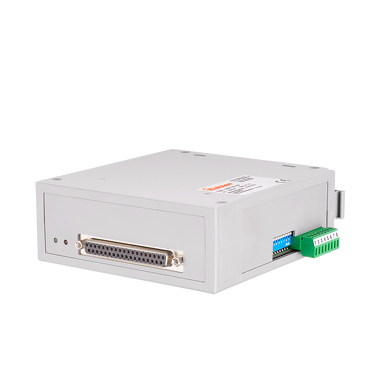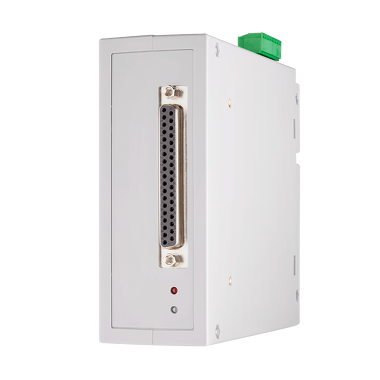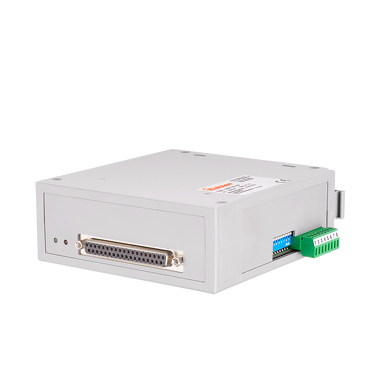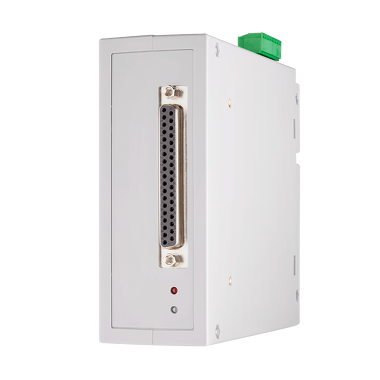 Signal converters
SK 1S-1P
Master/slave operation switchable
Gray, binary, and BCD code
Hold and OE inputs
Strobe output
Potential separation

---
Signal converter with parallel output.
The converter module for industrial applications where a sensor or encoder signal in SSI format needs to be converted into a parallel signal.
The device has 12 screw terminals and a 37-pin (parallel) Sub-D socket.
The module is quickly and easily mounted in the control cabinet on a standard DIN rail.
Mechanical
Dimension
45 mm x 118 mm x 137 mm
Working temperature
0 °C ... 50 °C
Protection level
IP20

Connection types
Screw terminals
Sub-D connector

Electrical
Input interfaces
SSI, binär
SSI, gray
Output interfaces
Parallel
Inputs coding
D+, D-, Clk+, Clk-, GND
D+, D-, Clk+, Clk-, GND

Outputs coding
Bit1...25, Vs, Strobe, Hold, GND

Input frequency
100.000 Hz
Output frequency
30 Hz
Power supply
5 V DC
12 V DC
18...36 V DC

Characteristics
Input: synchronous serial interface SSI.
Output: parallel, max. 26 bits, 8 .. 30 V, max. 100 mA, short-circuit proof and bus-capable.
Master/Slave operation switchable.
Switchable Gray/Binary input code.
Switchable Gray/Binary/BCD output code.
Hold and OE inputs.
Strobe output.
Housing for DIN rail mounting EN 50022.
Connection with plug-in screw terminals and 37-pin Sub-D socket.
Benefits
SSI encoders for retrofitting old controls with parallel input.
"Do you have technical questions about functional safety or are you looking for individual solutions? We at Application Support are here for you."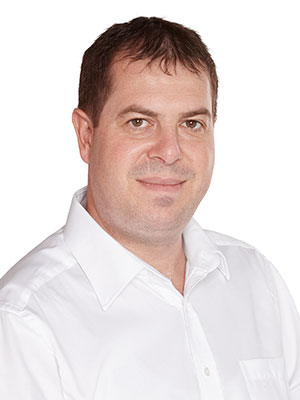 Application support

Rainer Grueninger
Application Engineer



"We will be pleased to give you information about prices and delivery times. We are looking forward to your inquiry."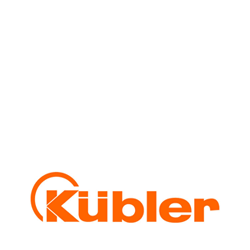 Sales

Fritz Kübler GmbH
Sales Germany