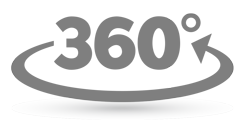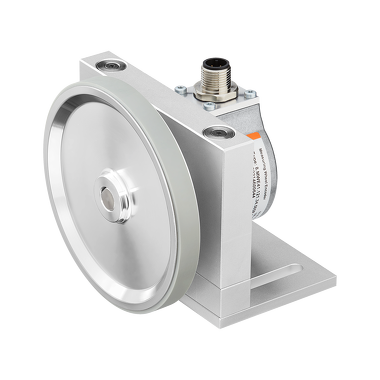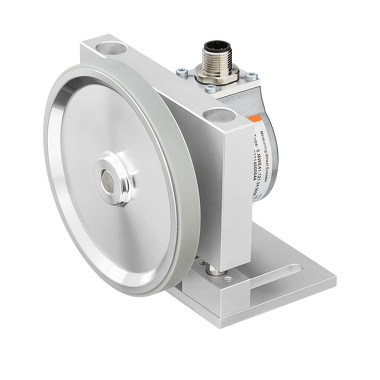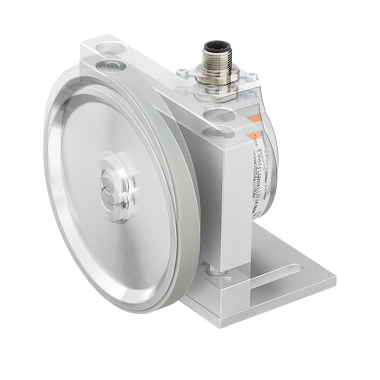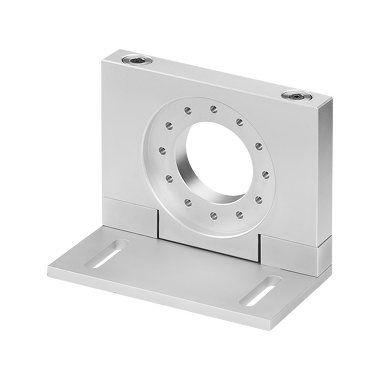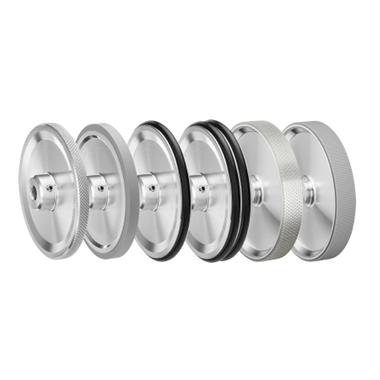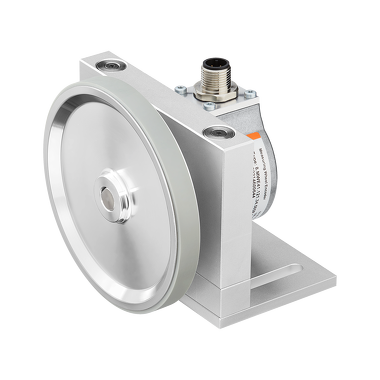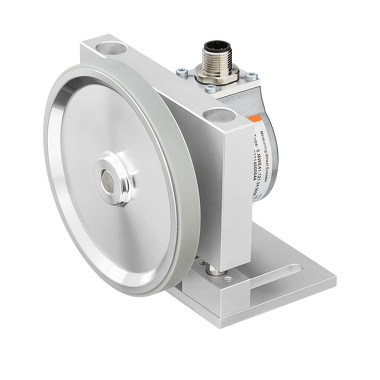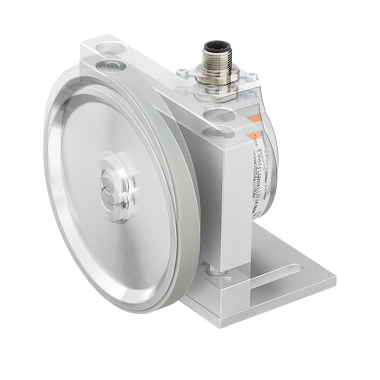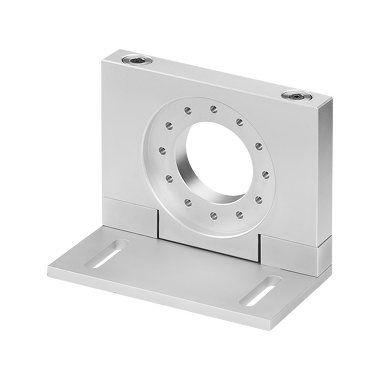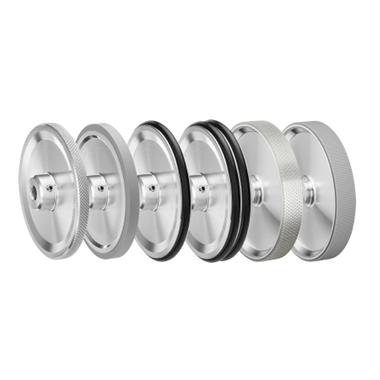 Measuring Wheel Systems
MWE41
Compact solution
Flexible assembly
Different measuring wheels
Various encoders
Resolution max. 10.000 ppr incremental
Contact force 25 N
Measuring wheel circumference
· 300 mm
· 12"















---
Capture linear motion rotationally
Measuring wheel systems from Kübler are the ideal solution for reliable speed, position and distance measurement in applications with linear movements. These are recorded rotationally via the measuring wheel with attached encoder directly on the surface of the material to be measured and converted into linear data.
The MWE41 measuring wheel system with internal springs can be quickly and easily integrated into many applications.
Mechanical
Measuring system
Measuring Wheel Systems
Measuring wheel circumference
300 mm
12"

Contact force
25 N

Working temperature
- 20 °C ... + 70 °C
Protection level
IP65

Weight
740 g
Electrical
Resolution max.
10.000 ppr incremental

Interfaces
Analog 0...10 V
Analog 4–20 mA
EtherNet/IP
CANopen
EtherCAT
Gegentakt
TTL / RS422
SAE J1939
SinCos
Potentiometer output
PROFIBUS DP
PROFINET IO
SSI, binär
BiSS
IO-Link

Power supply
10...30 V DC

Simple and safe mounting
Measuring wheel system with internal springs to protect against unwanted influences for and by the springs. Encoder can be mounted in 30° increments on the spring angle.

Wide range of encoders
Incremental Sendix encoders with a max. resolution of up to 36,000 pulses/revolution as well as absolute encoders for different communication interfaces such as IO-Link or Profinet for integration into Industry 4.0 concepts.

Suitable measuring wheels for all measuring surfaces
Circumference 300 mm - Measuring wheel lining available with O-ring or double O-ring, smooth or knurled plastic, cross-knurled surface and knobs.

Contact pressure up to max. 25 N
The internal springs provide a working range of the measuring wheel of up to 10 mm perpendicular to the measuring surface to compensate for tolerances.
Accessories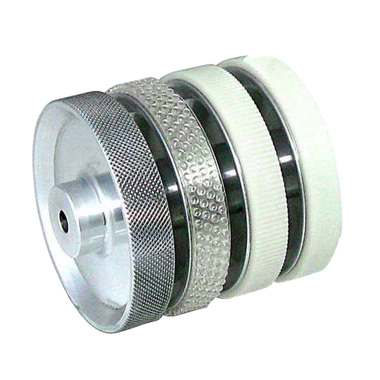 Measuring wheel in different surfaces: cross knurls, knobs, plastic smooth or ribbed and natural rubber smooth
Measuring wheels for measuring the length of products in movement, e.g. in the paper, metal, textile, wood or plastic industry. Different wheel surfaces to meet the requirements of the various surfaces of the product to be measured – different circumferences, designed for use with Kübler encoders, available for metric and imperial systems. For evaluation, you can rely on a multitude of counters and displays from our Codix portfolio.
---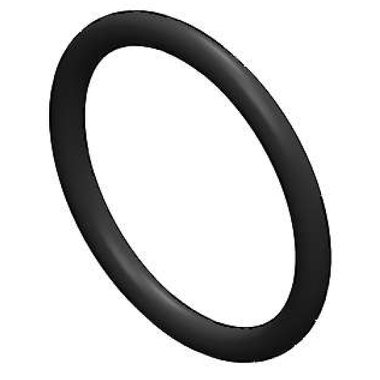 O-Ring
Spare part for corresponding measuring wheels with circumference 200 mm, 300 mm, 6" and 12".
---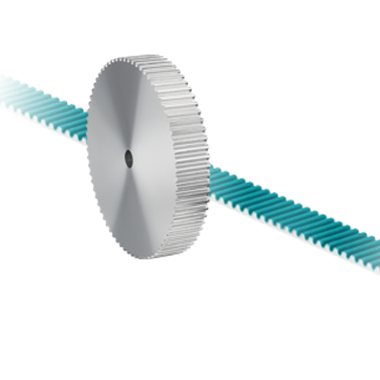 Pulley and toothed belt
The pulley with the toothed belt, combined with a rotary encoder, results in a flexible length measuring set for measuring positions and speeds. The complete system is easy to mount and compensates for unevenness or mounting tolerances within the application.
| | |
| --- | --- |
| | 8.0000.AXX1.XXXX 8.0000.B1X1.XXXX |
---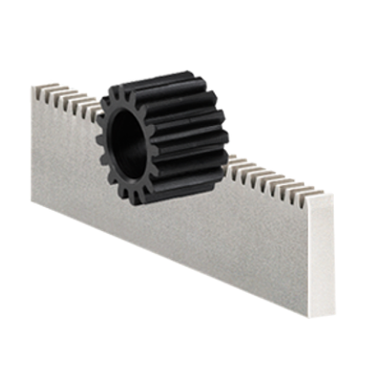 Rack and pinion
Measuring system with movable, spring-loaded encoder holder (with rack and pinion) for optimum contact pressure and protection of the encoder shaft.
Optimally matched components: One rotation of the pinion corresponds to a travel of 50 mm.
| | |
| --- | --- |
| | 8.0010.7000.0001 8.0000.7000.000X |
---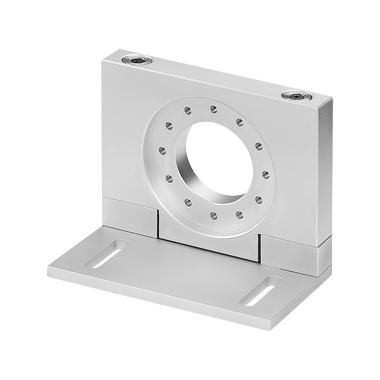 Spring bracket for incremental encoders KIS50, 5000 and 5805 as well as for absolute encoders M58, F58 and 58
The MWE40 spring bracket in combination with a rotary encoder and a measuring wheel is the ideal solution for reliable speed, position and distance measurement in applications with linear movements. An integrated spring ensures the contact pressure of the measuring wheel on the measuring surface, which is necessary for reliable measured value acquisition. The system's compact design makes it suitable for even the tightest installation spaces and it can be quickly and easily installed horizontally or vertically.
---
"Do you have technical questions about the linear measurement technology or are you looking for individual solutions? We at Application Support are here for you."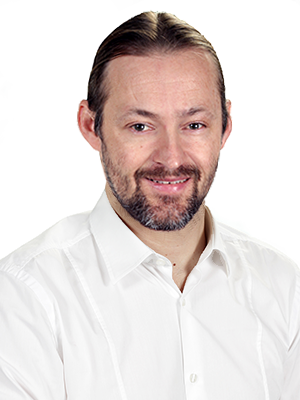 Application support

Klaus Ederer
Application Engineering



"We will be pleased to give you information about prices and delivery times. We are looking forward to your inquiry."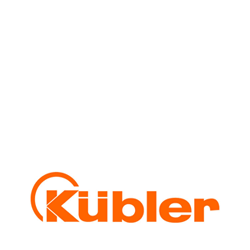 Sales

Fritz Kübler GmbH
Sales Germany