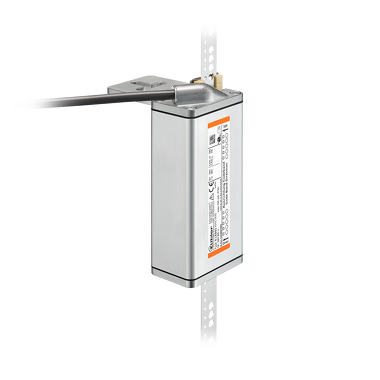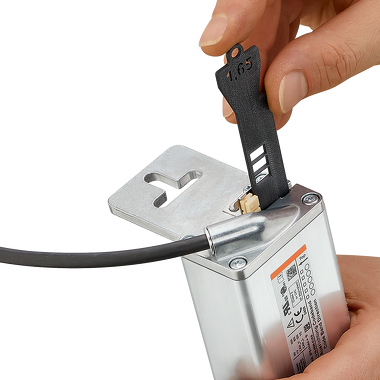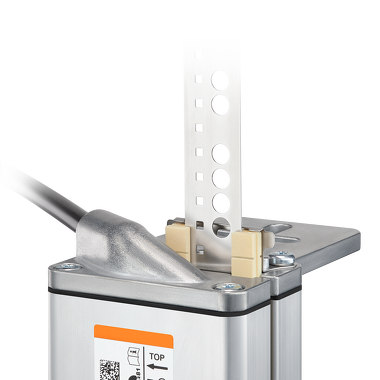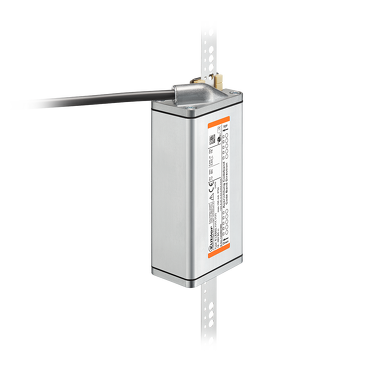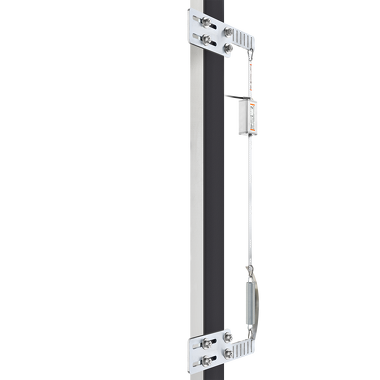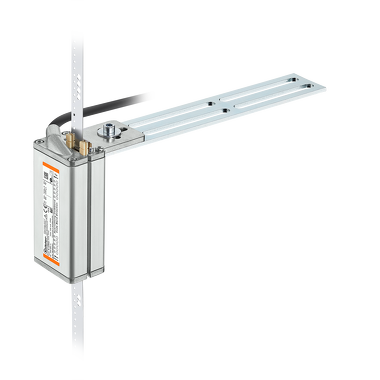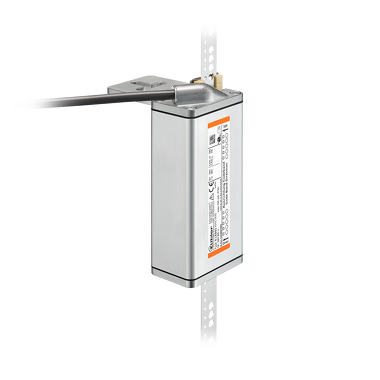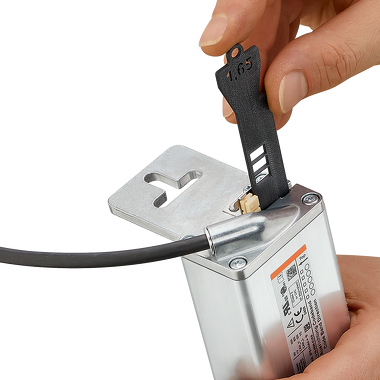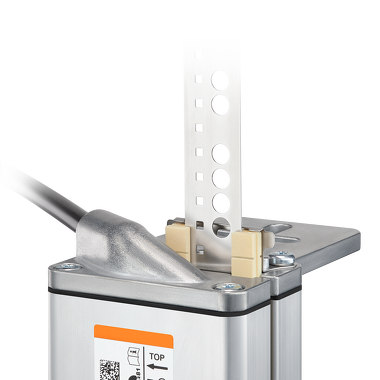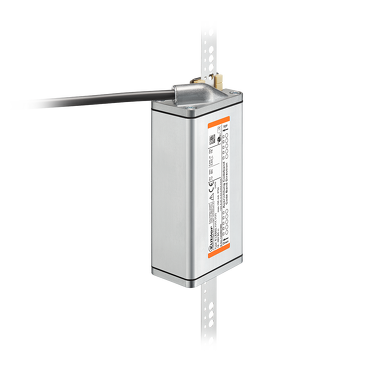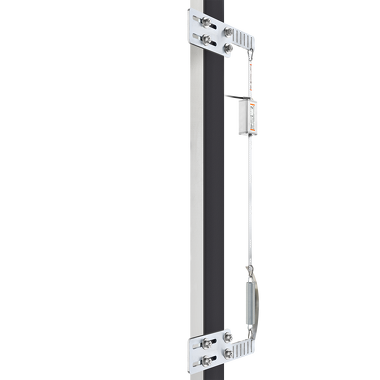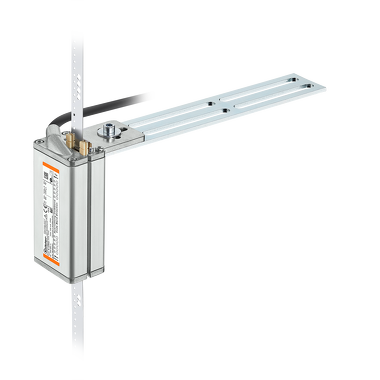 Shaft copying systems
Ants LES03
Electronical overspeed governor
Teachable nominal speed
Extremely compact
Max. measuring length 392 m
Speed 12 m/s

Resolution max. 0,5 mm
Accuracy 1 mm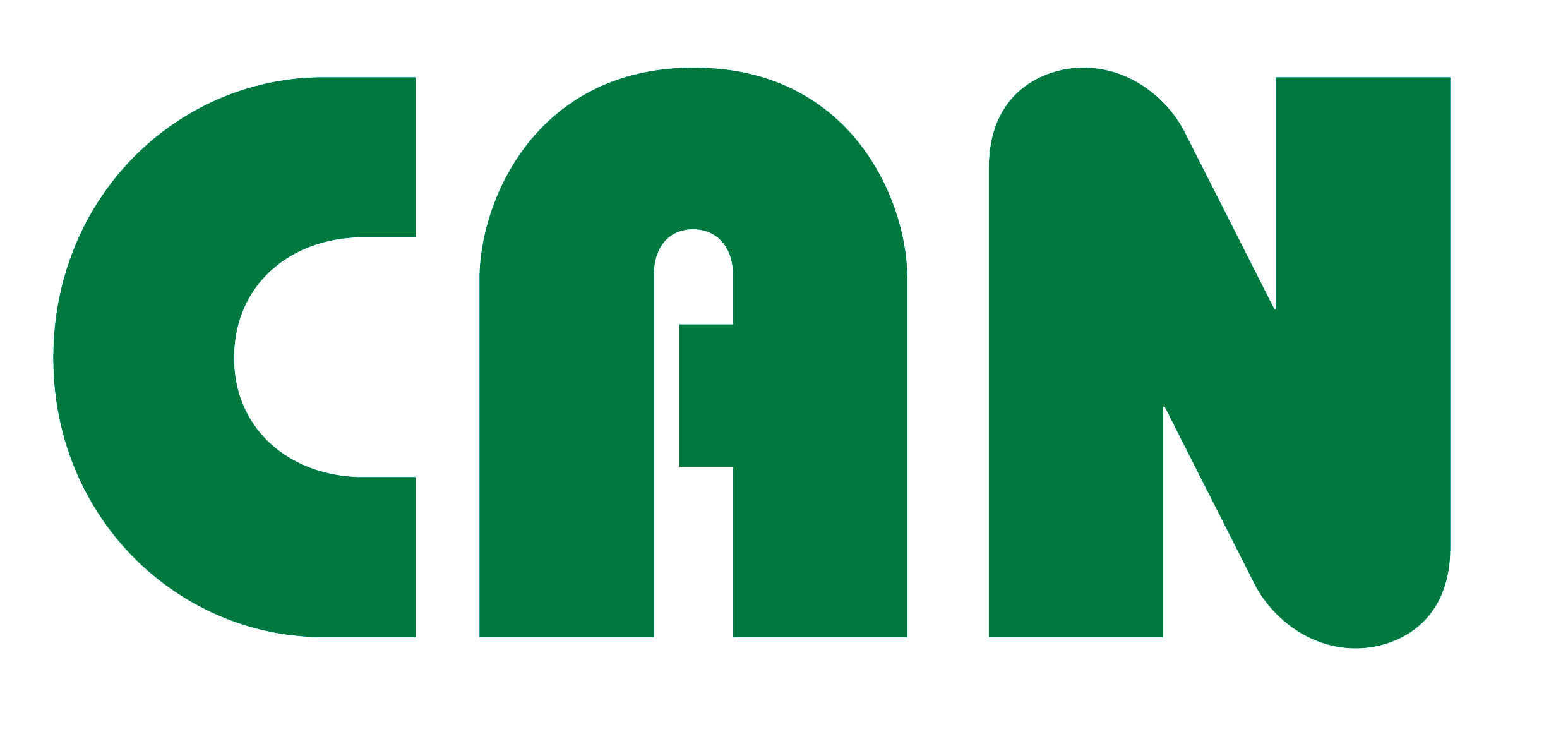 ---
Shaft copying system - electronic overspeed governor.
The Ants LES03 is an extremely robust, compact and non-contact measuring system. With a resolution of 0.5 mm and a travel speed of up to 12 m/s, absolute position values of the car are determined slip-free via a non-contact measuring principle. In addition to the position values, the speed values are also transmitted via secure CAN communication. The SIL3-certified sensor can be combined with the SGT02 to trigger electromechanical safety gears. Thus, when combining the Ants LES03 with the SGT02, we can speak of an electronic overspeed governor that can replace the current mechanical solution. The teach-in of the respective nominal speed of the elevator system works very simply by inserting configuration strips during commissioning. An LED visualizes the respective taught-in nominal speed with a flashing pattern. In this way, the certifying body can also validate the configuration at any time.
| Mechanical | |
| --- | --- |
| Measuring system | Shaft copying systems |
| Measuring length | 392 m |
| Speed | 12 m/s |
| Electrical | |
| --- | --- |
| Resolution max. | 0,5 mm |
| Accuracy | 1 mm |
| Interfaces | CAN |
Features
SIL3 certified by TÜV.
Absolute position values.
Measuring length up to 392 m.
Status LED.
Extremely robust and compact.
Code tape made of stainless steel.
Easy mounting.
Non-contact measuring principle.
Benefits
Replaces the mechanical overspeed governor in combination with the SGT02.
Safe position and speed detection.
100 % slip-free - absolute position detection directly at the car.
Easy teach-in of the nominal speed via configuration strips.
Fulfills safety functions according to EN81-20/-21/-50 in combination with Kübler STG02 and PSU02.
Suitable for narrow installation spaces.
Reduced installation effort.
"Do you have technical questions about the linear measurement technology or are you looking for individual solutions? We at Application Support are here for you."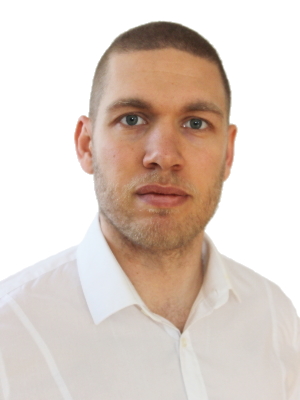 Application support

Steffen Ohmberger
Application Engineer



"We will be pleased to give you information about prices and delivery times. We are looking forward to your inquiry."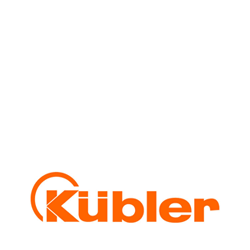 Sales

Fritz Kübler GmbH
Sales Germany