Draw-Wire Encoders
C60
Thick V4A measuring cable up to 1.0 mm
High protection up to IP69k
Different housing types
Redundant sensors
Measuring length 4 m
Speed 3 m/s

max. Linearity ±0,1 %



---
Draw-wire encoders – suitable for the harshest environments.
Thanks to an extremely robust construction, high protection class IP69k and wide temperature range from -40°C to +85°C, the new C60 draw-wire encoders are particularly reliable and durable. Their flexibility and adaptability is reflected in the wide selection of housing and cable types, wide measuring range. and variety of interfaces. The possibility of redundancy should be emphasized here.
Mechanical
Measuring system
Draw-Wire Encoders
Measuring length
1 m
1,5 m
2 m
2,5 m
3 m
3,5 m
4 m

Speed
3 m/s

Dimension
60 mm x 60 mm x 107 mm
Working temperature
-40 °C ... +85 °C
Protection level
IP67
IP69k

Weight
420 g
Electrical
max. Linearity
±0,1 %

Interfaces
Analog 0–10 V
CANopen

Supply voltage
12...30 V DC

Robust
Protection up to IP69k, wide temperature range -40 to +85 °C
The titanium anodized aluminum housing and the stainless steel cables enable use even under extreme conditions
Wire diameter (stainless steel, V4A) up to 1 mm – ideal for outdoor applications.
Versatile
Measuring length up to 4 m
Redundant outputs (mA, V, R, CANopen)
The right measuring wire and the right wire fastening for every application
Linearity up to ± 0.1% of the measuring range
Different designs: open, closed housing, or housing with perf sheet cover
Accessories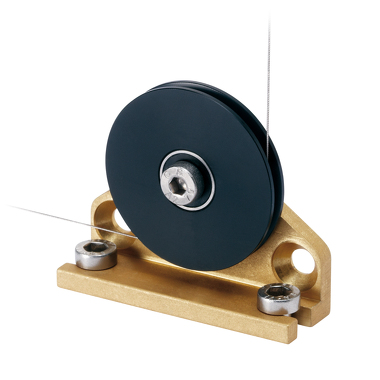 Idler pulley
With idler pulleys, linear movements can also be directed around obstacles. This not only increases their flexibility but can also compensate for installation tolerances. Idler pulleys can also act to clean off dirt and break ice.
Technical data:
Installation angle (anodized aluminum)
Idler pulley (plastic POM)
Ball bearing (Type 696-2R5)
Scope of delivery:
2 x countersunk screws for side fixing
2 x Allen screws for fixing on a flat surface
---
"Do you have technical questions about linear measurement or looking for individual solutions? I would be pleased to help you."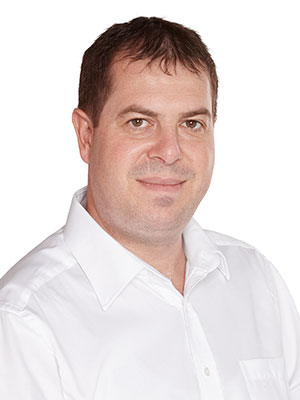 "We would be pleased to give you information about prices and delivery times. We are looking forward to your inquiry."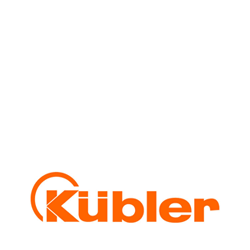 Fritz Kübler GmbH
Sales