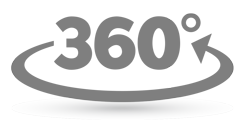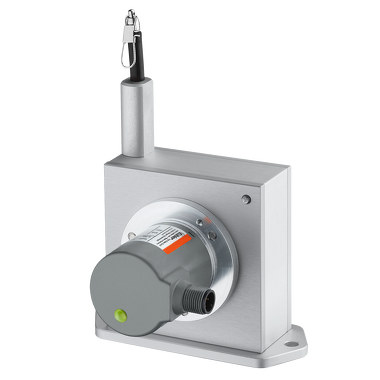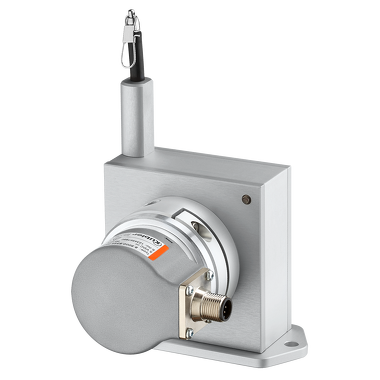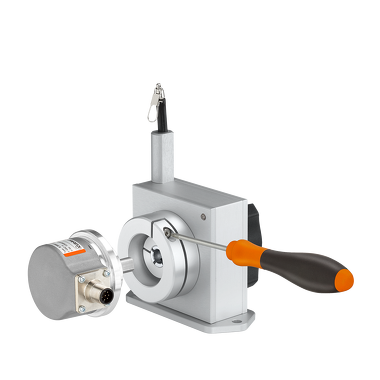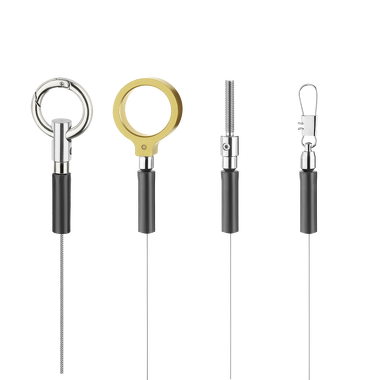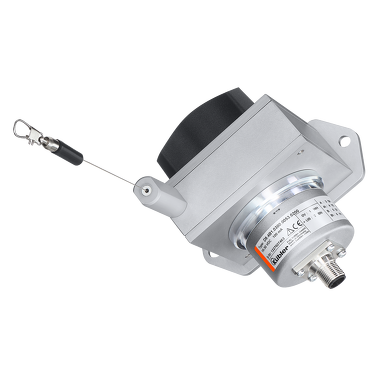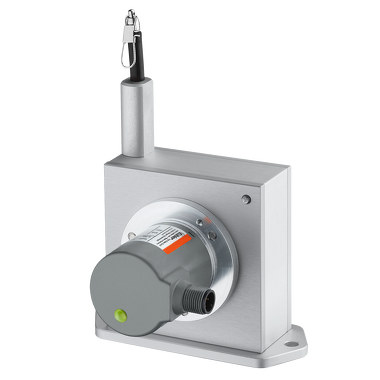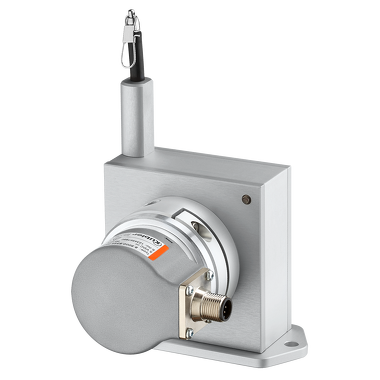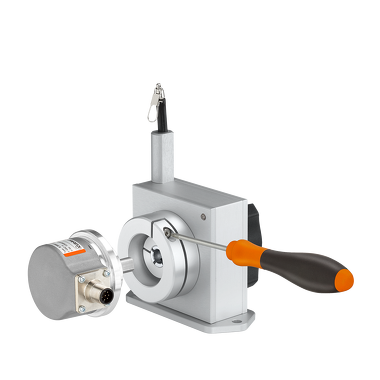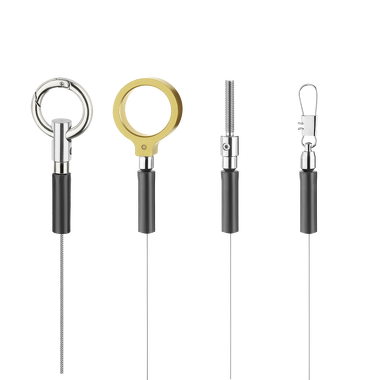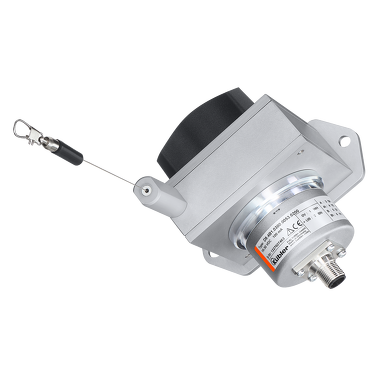 Draw-wire encoders
B80
Max. measuring length 3 m
Speed 10 m/s

max. linearity ±0,02 %














---
Draw wire encoder - suitable for the highest requirements.
The B80 draw-wire encoder can be used up to a measuring length of 3 meters.
This draw wire can be combined with the proven Kübler Sendix encoders with incremental or absolute interface as well as with analog sensors.
Mechanical
Measuring system
Draw-wire encoders
Measuring length
1 m
2 m
3 m

Speed
10 m/s

Dimension
80 mm x 80 mm x 144 mm
Working temperature
-20 °C ... +90 °C
Protection level
IP65

Weight
750 g
Electrical
max. linearity
±0,02 %

Interfaces
Analog 0...10 V
Analog 4–20 mA
EtherNet/IP
CANopen
EtherCAT
Gegentakt
TTL / RS422
SAE J1939
SinCos
Potentiometer output
PROFIBUS DP
PROFINET IO
SSI, binär
BiSS
IO-Link

Power supply
12...30 V DC

Robust
The titanium-anodized aluminum housing and the stainless steel wires allow for using the mechanics even in harsh conditions.
Wear-free wire exit thanks to special plain bearing guide.
Various wire types and wire fastenings.
Versatile
High traverse speed, up to 10 m/s.
High acceleration, up to 140 m/s².
Quick fastening by means of 2 screws.
Various connection possibilities available.
Interchangeable encoders (Interchangeable installation).
Accessories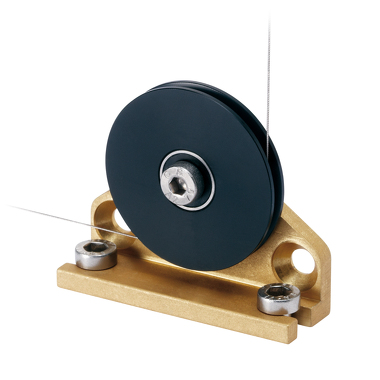 Guide pulley
With guide pulleys, linear movements can also be directed around obstacles. This not only increases their flexibility but can also compensate for installation tolerances. Idler pulleys can also act to clean off dirt and break ice.
Technical data:
Installation angle (anodized aluminum)
Guide pulley (plastic POM)
Ball bearing (Type 696-2R5)
Scope of delivery:
2 x countersunk screws for side fixing
2 x Allen screws for fixing on a flat surface
---
Extension cable steel
With extension cables, the actual measuring range can be used without any loss of resolution. We offer numerous extension cables in our portfolio for this purpose.
| | |
| --- | --- |
| 5 m | 8.0000.7000.0048 |
| 0,5 m | 8.0000.7000.0051 |
| 1 m | 8.0000.7000.0052 |
| 6,5 m | 8.0000.7000.0053 |
| 3 m | 8.0000.7000.0055 |
---
"Do you have technical questions about the linear measurement technology or are you looking for individual solutions? We at Application Support are here for you."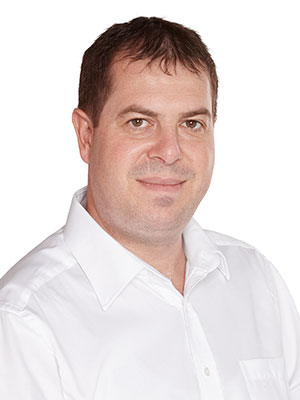 Application support

Rainer Grueninger
Application Engineering



"We will be pleased to give you information about prices and delivery times. We are looking forward to your inquiry."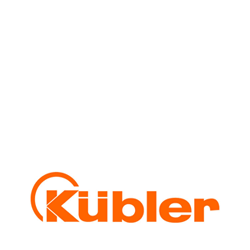 Sales

Fritz Kübler GmbH
Sales Germany