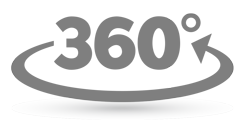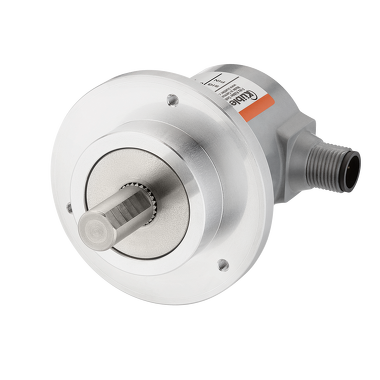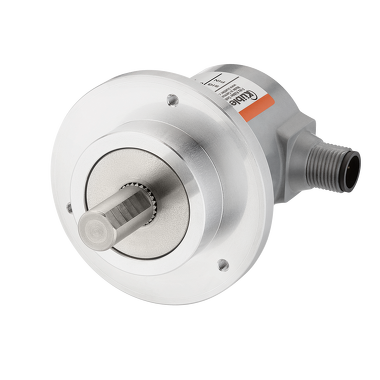 Encoders Absolute multiturn
Sendix M5868
With 58 mm flange
Particularly resistant
Magnetic – robust
Dimension Ø 58 mm
14 bits singleturn
29 bits multiturn
Max 10 mm shaft, with flat surface





---
Energy Harvesting Technology: Electronic multiturn encoders.
The Sendix M58 with Energy Harvesting Technology is an electronic multiturn encoder without gear and without battery – in the standard format with 58 mm flange. High robustness and high resolution make this encoder the ideal device for use in demanding applications.
Mechanical
Dimension
Ø 58 mm
Shaft type
6 mm shaft, with flat surface
10 mm shaft, with flat surface

Flange type
Synchro flange / Servo flange
Clamping flange


---

Ø 58.00 mm

Working temperature
-40 °C ... +85 °C
Protection level
IP65

Connection types
Radial cable
M12 connector radial

Max. rotational speed
4.000 min-1

Weight
280 g
Electrical
Scanning
magnetic
Resolution max.
14 bits singleturn
29 bits multiturn

Power supply
10...30 V DC

Interfaces
SAE J1939

Highest robustness
Sturdy bearing construction in Safety-Lockplus™ design for particularly high resistance.
Extra large bearings.
Mechanically protected shaft seal.
Wide temperature range -40°C ... +85°C.
Without gear and without battery, thanks to the Energy
Up-to-the-minute fieldbus performance
Up-to-the-minute fieldbus performance in the application: SAE J1939 with CAN-highspeed to ISO 11898.
Universal Scaling Function.
Fast determination of the operating status via two-color LED.
Accessories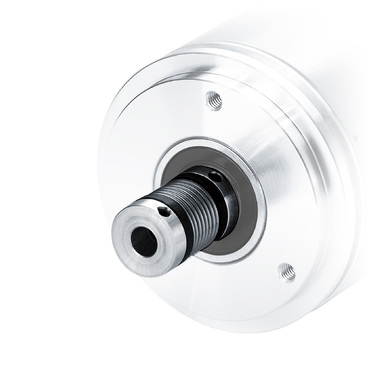 Bellows coupling
Bellows couplings are used for the cost-optimized connection of motor and encoder. In addition, a correction of angular errors between drive and encoder is achieved. Compensation for larger axial errors.
Bellows coupling (stainless steel).
---
Cables and connectors
---
---
---
---
---
---
---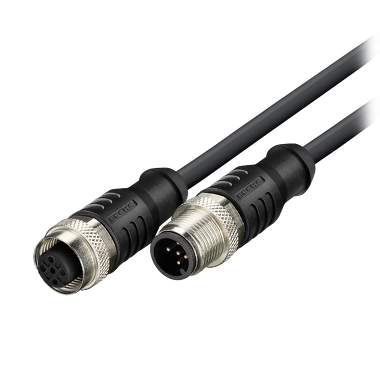 M12 Connector with cable ,
Preassembled cable set



Female connector 5-pin
↓
Male connector 5-pin Ø 5,6 mm ± 0,2 mm
5 x 0,34 mm
2
05.00.60F1.A2A4.0xxM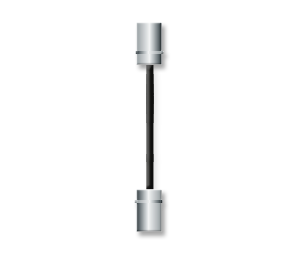 ---
---
---
---
---
---
---
---
"Do you have technical questions about Kübler encoders or are you looking for individual solutions? I would be pleased to help you."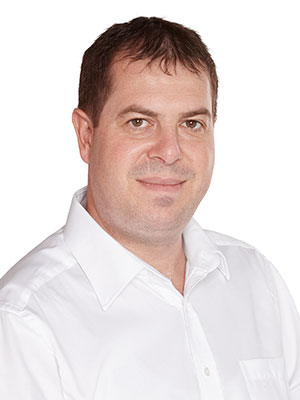 "We will be pleased to give you information about prices and delivery times. We are looking forward to your inquiry."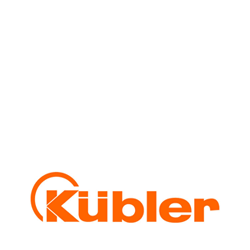 Sales

Fritz Kübler GmbH
Sales Germany