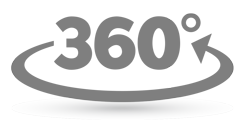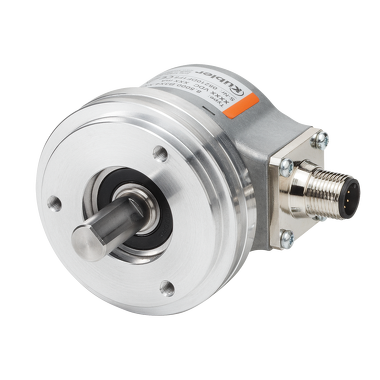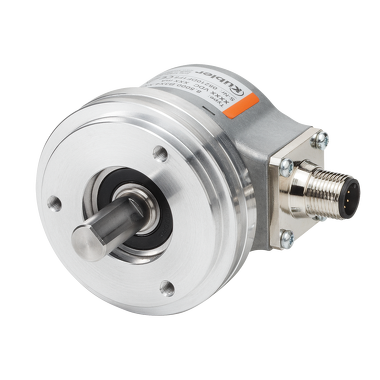 Encoders Incremental
Sendix KIS50
Economical
Ideal for simple machines
Robust bearing structure
Dimension Ø 58 mm
5.000 ppr incremental
Max 12 mm shaft, with flat surface




---
The economical sensor solution.
The Sendix KIS50 / KIH50 incremental standard encoders with optical sensors are designed for highest economic efficiency and are available up to a resolution of 5000 pulses per revolution. Special details from the sophisticated Sendix technology can be found in these encoders. This results in a high resistance to vibration and installation error. It sets new standards in cost-sensitive applications. They are ideal for standard applications and for use in simple machines.
Mechanical
Dimension
Ø 58 mm
Shaft type
6 mm shaft, with flat surface
8 mm shaft, with flat surface
10 mm shaft, with flat surface
12 mm shaft, with flat surface

Flange type
Synchro flange / Servo flange
Clamping flange


---

Ø 58.00 mm

Working temperature
-20 °C ... +70 °C
Protection level
IP65

Connection types
Axial cable
Radial cable
M23 connector axial
M23 connector radial
M12 connector axial
M12 connector radial

Max. rotational speed
6.000 min-1

Weight
400 g
Electrical
Scanning
optical
Resolution max.
5.000 ppr incremental

Power supply
5 V DC
5...30 V DC
10...30 V DC

Interfaces
Gegentakt
TTL / RS422
Open Collector

Robust
Resistant zinc pressure die-cast housing and protection up to IP65.
Wide temperature range from -20°C to +70°C.
Prevent machine downtime thanks to robust bearing construction in "Safety-Lock™ Design".
Flexible
Suitable connection variants for each specific case: Cable connection, M12 connectors and M23 connectors.
Versatile mounting options.
Up to 5000 pulses per revolution.
Accessories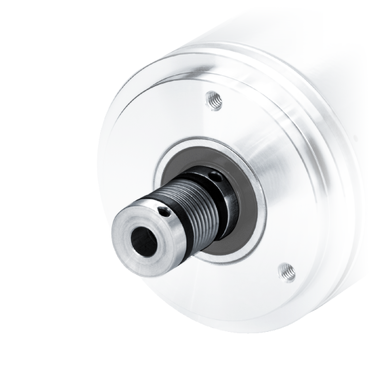 Bellows coupling
Bellows couplings are used for the cost-optimized connection of motor and encoder. In addition, a correction of angular errors between drive and encoder is achieved. Compensation for larger axial errors.
Bellows coupling (stainless steel).
---
"Do you have technical questions about Kübler encoders or are you looking for individual solutions? We at Application Support are here for you."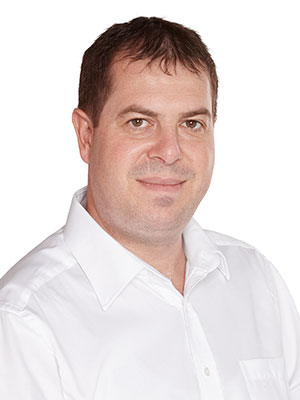 Application support

Rainer Grueninger
Application Engineer



"We will be pleased to give you information about prices and delivery times. We are looking forward to your inquiry."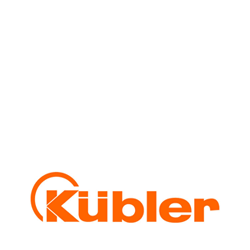 Sales

Fritz Kübler GmbH
Sales Germany