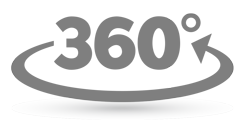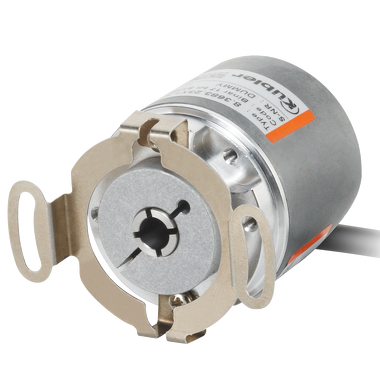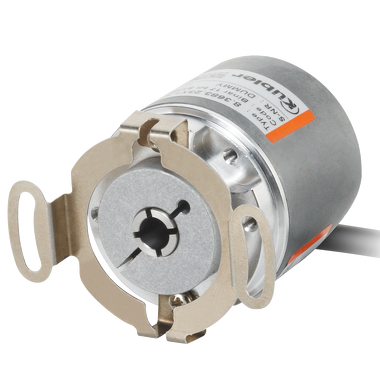 Encoders Absolute multiturn
Sendix F3683
High precision
Particularly resistant
Without gear with 100% magnetic insensitivity
Dimension Ø 36 mm
17 bits singleturn
24 bits multiturn
Max 8 mm hollow shaft, through
Max 10 mm hollow shaft, blind hole
Max 1/4" hollow shaft, through






---
Intelligent Scan Technology™ – powerful and economical at the same time.
The absolute encoders Singleturn Sendix F3663 / F3683 with patented Intelligent Scan Technology™ and SSI or BiSS interface are characterized by special robustness and compactness. With dimensions of only 36 x 42 mm, a through hollow shaft up to 8 mm or a blind hollow shaft up to 10 mm is possible. The high-precision optical sensor technology achieves a resolution of up to 17 bit singleturn and up to 24 bit multiturn.
Mechanical
Dimension
Ø 36 mm
Shaft type
6 mm hollow shaft, through
10 mm hollow shaft, blind hole
8 mm hollow shaft, through
1/4 " hollow shaft, through

Flange type
Ø 36.00 mm

Working temperature
-40 °C ... +90 °C
Protection level
IP65
IP67

Connection types
Tangential cable

Max. rotational speed
12.000 min-1

Weight
200 g
Electrical
Scanning
optical
Resolution max.
17 bits singleturn
24 bits multiturn

Power supply
5 V DC
10...30 V DC

Interfaces
SSI, binär
SSI, gray
SSI + 2048 ppr SinCos
SSI + 2048 ppr RS422
BiSS

Reliable and insensitive
Robust bearing construction in Safety-Lock™ design for resistance to vibration and installation errors.
Reduced number of components ensures insensitivity.
IP67 protection and wide temperature range from -40°C to +90°C.
Patented Intelligent Scan Technology™ (all single and multiturn functions on one OptoASIC) - highest reliability, high resolution up to 41 bit, 100% magnetic insensitivity.
Performance optimized
High precision with a data update of the position value ≤ 1 µs.
High-resolution feedback in real time via SinCos and RS422 incremental outputs.
Short control cycles, clock frequency with SSI up to 2 MHz / with BiSS up to
10 MHz.
Cables and connectors
---
---
---
---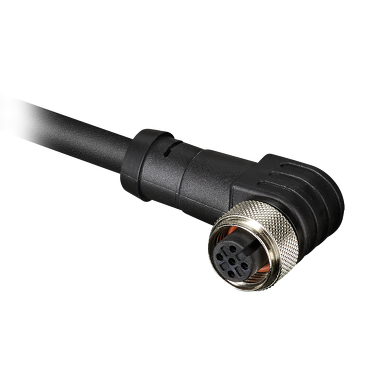 M12 Connector with cable ,
Preassembled cable set






Female connector 8-pin PUR Ø 6,3 mm ± 0,2 mm
8 x 0,25 mm2
05.00.6051.8311.XXXM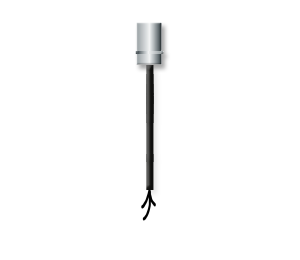 ---
---
---
---
---
---
---
"Do you have technical questions about Kübler encoders or are you looking for individual solutions? I would be pleased to help you."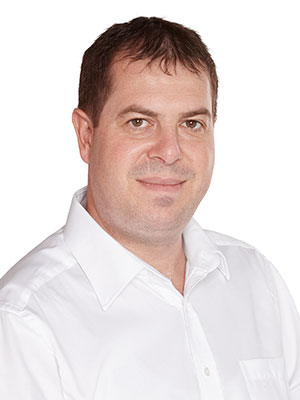 "We will be pleased to give you information about prices and delivery times. We are looking forward to your inquiry."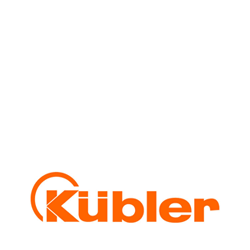 Sales

Fritz Kübler GmbH
Sales Germany