Encoders Absolute multiturn
Sendix 7063
Pressure-resistant enclosure
Also for maritime areas
Particularly resilient
Dimension Ø 70 mm
17 Bit Singleturn
12 Bit Multiturn
Max 10 mm Shaft, with flat surface
Max 12 mm Shaft, with locknut




---
Explosion protection: Encoders with ATEX / IECEx approval.
The absolute encoders Multiturn Sendix 7063 / 7083 with SSI or BiSS interface and optical sensor technology offer explosion protection in a compact 70 mm housing made of seawater-resistant aluminum. These shock- and vibration-resistant encoders operate flexibly with a total resolution of up to 29 bits and are available with axial and radial cable outlets.
Mechanical
Dimension
Ø 70 mm
Shaft type
Max 10 mm Shaft, with flat surface
Max 12 mm Shaft, with locknut

Flange type
Synchro flange / Servo flange
Clamping flange


---

Ø 70.00 mm

Working temperature
-40 °C ... +60 °C
Protection level
IP67

Connections
Axial cable
Radial cable

Speed
6.000 min-1

Weight
1500 g
Electrical
Scanning
optical
Resolution max.
17 Bit Singleturn
12 Bit Multiturn

Supply voltage
10...30 V DC

Interfaces
SSI, binary
BiSS

Compact and safe
Installation in limited installation space possible.
Small installation depth, diameter 70 mm.
Compact cable outlet axial or radial.
Can be used in maritime applications – housing and flange made of seawater-resistant aluminum.
Remains leak-free even in rough everyday use and offers high protection against field failures (IP67 protection).
Explosion protection
Type "Flameproof enclosure".
ATEX with EU type examination certificate.
IECEx with Certificate of Conformity (CoC).
Accessories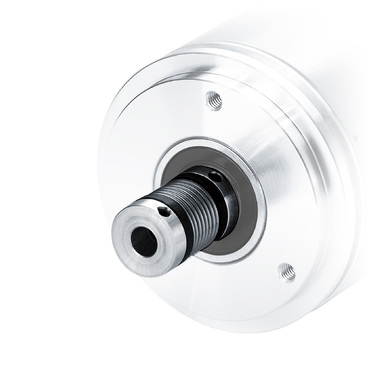 Bellows coupling
Bellows couplings are used for the cost-optimized connection of motor and encoder. In addition, a correction of angular errors between drive and encoder is achieved. Compensation for larger axial errors.

Bellows coupling (stainless steel).
| | |
| --- | --- |
| Ø 19mm | 8.0000.1102.XXXX |
| Ø 15mm | 8.0000.1202.XXXX |
| Ø 25mm | 8.0000.1502.XXXX |
---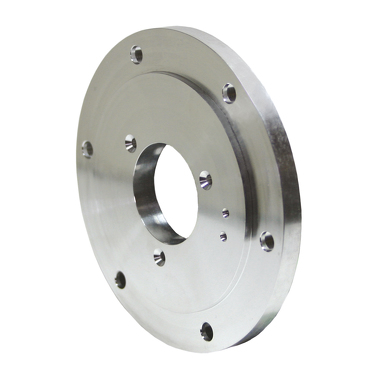 Flange, Ø 115mm Euroflange
Adapter for converting a clamping flange into a synchro flange.
Flange adapter (aluminum), 3 screws for mounting on the encoder.
| | |
| --- | --- |
| Drehgeber 580x/5000 | 8.0010.2160.0000 |
| Drehgeber 70xx | 8.0010.2170.0000 |
---
Fastening eccentrics
Suitable for Kübler encoders with synchro flange
Material ACu Zn 39 Pb 3, surface galv. Ni
Scope of delivery:
3 attachments, 3 screws
| | |
| --- | --- |
| Drehgeber 5000 5803 5804 5805 5853 5858 5863 5868 F5863 F5868 5850 5852 7053 7058 7063 7068 | 8.0010.4100.0000 |
| Drehgeber 3610 3651 M3658 F3653 F3658 F3663 F3668 | 8.0010.4200.0000 |
---
"Do you have technical questions about Kübler encoders or looking for individual solutions? I would be pleased to help you."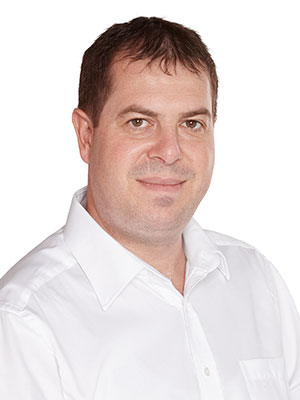 "We would be pleased to give you information about prices and delivery times. We are looking forward to your inquiry."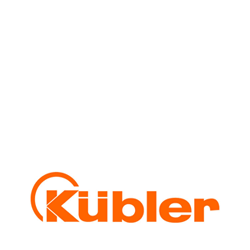 Fritz Kübler GmbH
Sales