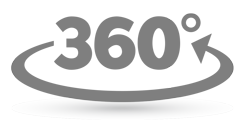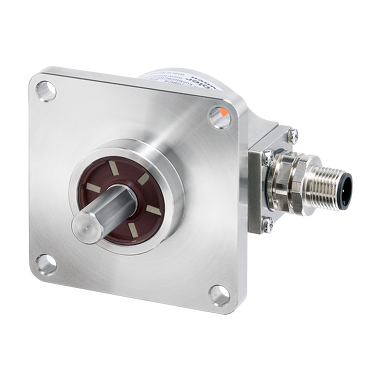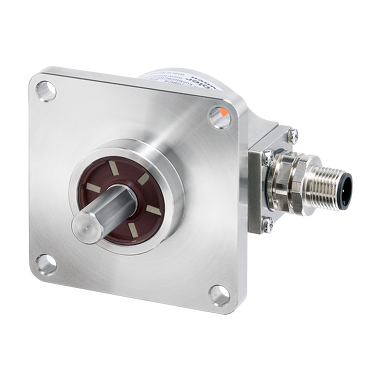 Encoders Incremental
Sendix 5006
Particularly resistant
High quality seals
Material resistant
Dimension Ø 58 mm
5.000 ppr incremental
Max 10 mm shaft, with flat surface
Max 3/8" shaft, with flat surface





---
Stainless steel encoders for unlimited durability.
The incremental Sendix encoders 5006 / 5026 in stainless steel offer optimum material resistance and thus almost unlimited durability.
Their high-quality seals, IP66 / IP67 protection, and wide temperature range ensure additional density and robustness.
Mechanical
Dimension
Ø 58 mm
Shaft type
6 mm shaft, with flat surface
10 mm shaft, with flat surface
3/8 " shaft, with flat surface

Flange type
Synchro flange / Servo flange
Clamping flange
Square flange


---

Ø 58.00 mm
❏ 63,50 mm

Working temperature
-40 °C ... +85 °C
Protection level
IP66
IP67

Connection types
M12 connector axial

Max. rotational speed
6.000 min-1

Weight
400 g
Electrical
Scanning
optical
Resolution max.
5.000 ppr incremental

Power supply
5 V DC
5...30 V DC
10...30 V DC

Interfaces
Gegentakt
TTL / RS422

Options
on request

EX protection zone 2/22
Further impulse counters/resolutions
Salt spray test
Durable and tight
IP66 / IP67 protection.
Sturdy stainless steel housing.
Wide temperature range -40 to +85°C.
Robust bearing construction in Safety-LockTM design for resistance to vibration and installation error.
Flexible in use
Compatible with all current US and European standards.
Supply voltage 5 to 30 V DC, various interfaces, max. 5000 pulses per revolution.
Compact dimensions: Outer diameter 50 mm, installation depth max. 47 mm.
Accessories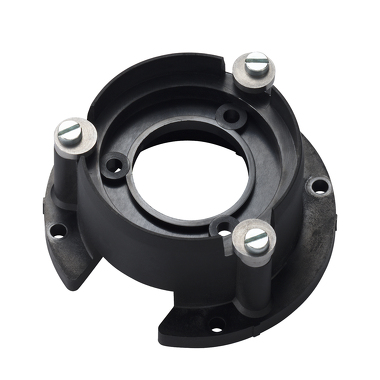 Assembly bell
For shaft encoders with flange ø 50 ... 58 mm
Fast encoder mounting. Electrical and thermal insulation through glass-fibre reinforced plastic and insulating spring washer coupling - complete delivery as a set.
Scope of delivery
- Mounting bell
- Spring washer coupling (8.0000.1401.XXXX)
- Mounting eccentric (8.0000.4B00.0000)
- Mounting accessories
---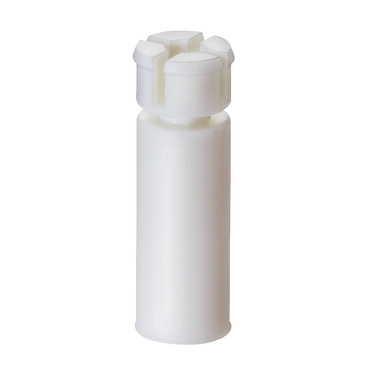 Isolation insert, hollow shaft Ø 15mm
Thermal and electrical insulation of the encoders (temperature range -40°C to +115°C). These insulating inserts prevent currents through the encoder bearings. These can occur when used with inverter-controlled three-phase or AC vector motors and considerably shorten the service life of the encoder bearings. In addition, the encoder is thermally insulated because the plastic does not transfer the heat to the encoder.
Insulation insert (plastic).
| | |
| --- | --- |
| Innendurchmesser 8 mm | 8.0010.4020.0000 |
| Innendurchmesser 6 mm | 8.0010.4021.0000 |
| Innendurchmesser 1/4" | 8.0010.4022.0000 |
| Innendurchmesser 10 mm | 8.0010.4023.0000 |
| Innendurchmesser 3/8" | 8.0010.4024.0000 |
| Innendurchmesser 12 mm | 8.0010.4025.0000 |
| Innendurchmesser 1/2" | 8.0010.4026.0000 |
---
---
"Do you have technical questions about Kübler encoders or are you looking for individual solutions? We at Application Support are here for you."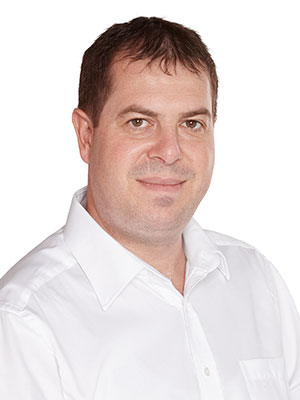 Application support

Rainer Grueninger
Application Engineer



"We will be pleased to give you information about prices and delivery times. We are looking forward to your inquiry."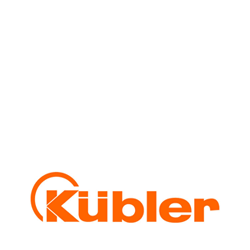 Sales

Fritz Kübler GmbH
Sales Germany