Due to a technical problem, our website is only available to a limited extent. This also affects our download service area. We are already working on the solution and ask for your understanding.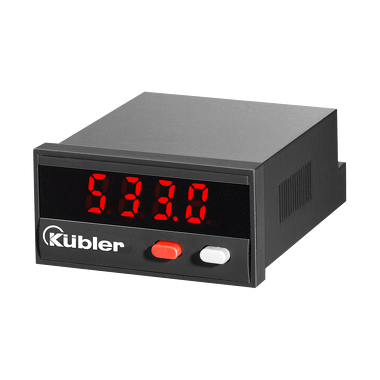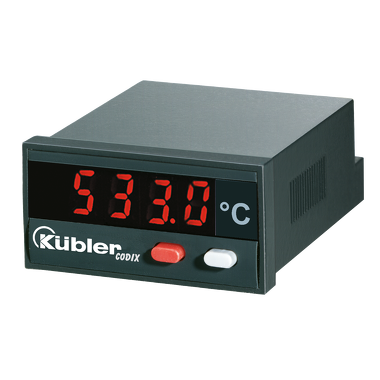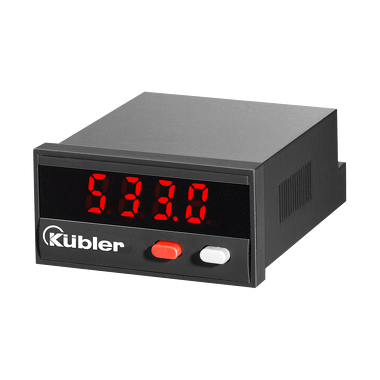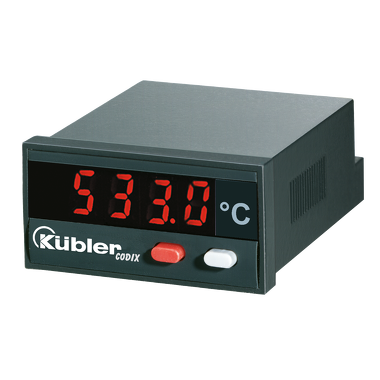 Setpoint adjuster for standard signals electronic
Codix 533
Suitable for simulation runs
3 programmable output modes
High protection, IP65
Dimension
· 48 x 24 mm | 45 x 22 mm

Power supply:
Display 4-digit number, LED



---
Setpoint adjuster for 0-12 V and 4-20 mA output signals.
The Codix 533 setpoint adjuster provides a standard signal or a freely programmable, time-controlled signal sequence of 0 to 12 V or 0 to 24 mA. The setpoint adjuster is a real innovation that opens up new applications in process technology and automation.
| Mechanical | |
| --- | --- |
| Model | electronic |
| Dimension 1 | 48 x 24 mm | 45 x 22 mm |
| Protection level | IP65 |
| Working temperature | -20 °C ... +65 °C |
| Weight | 50 g |

(1) Front panel size | Panel cut-out
Electrical
Power supply
10...30 V DC

Signal input
PNP

Signal output
Analog 0...12 V
Analog 0...20 mA

Innovative
Function of a digital timer with analog output
Manual functions with direct input or step-by-step, step-by-step output of the set point
4-digit high-quality LED display with 8 mm digit size
Output of the physical quantities as 0 to 12 V or 0 to 24 mA.
The display unit can be freely programmed and displayed. No conversion of the output value necessary.
Suitable for simulation runs, without expensive and time-consuming running-in of processes
Powerful
Process sequences easier to implement than with PLC or process control unit
Simple programming via two keys and plain text
No additional DIP switches or potentiometer, digitally adjustable
A simple control of the output setpoint value
Convenient display form as direct digital value
3 separate functions integrated as standard in Codix 533
High accuracy < 0.2% of final value
"Do you have technical questions about the Kübler counter or are you looking for individual solutions? We at Application Support are here for you."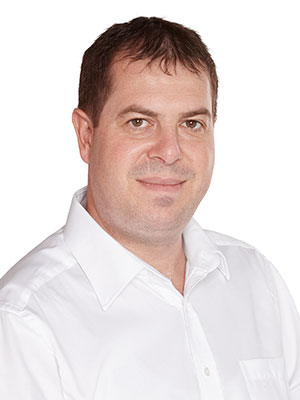 Application support

Rainer Grueninger
Application Engineering



"We will be pleased to give you information about prices and delivery times. We are looking forward to your inquiry."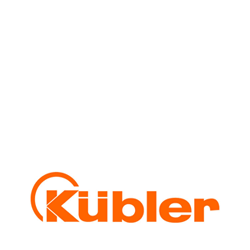 Sales

Fritz Kübler GmbH
Sales Germany