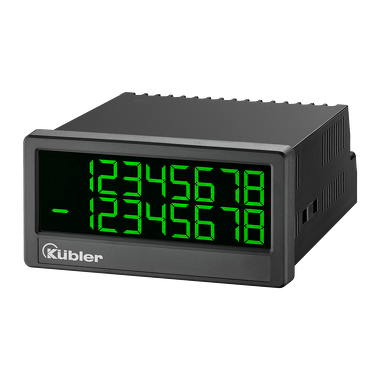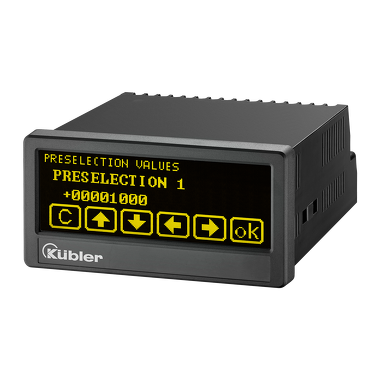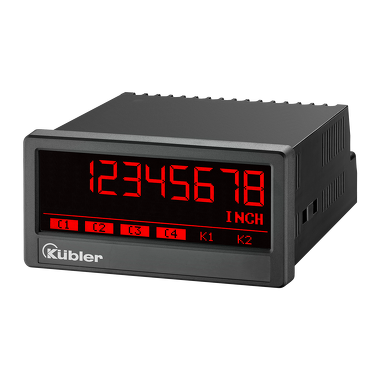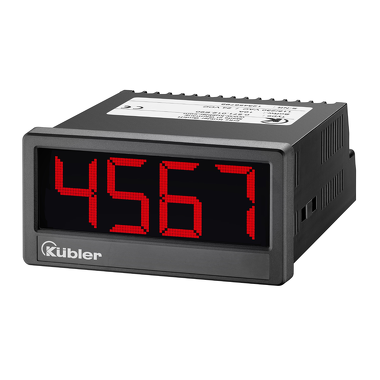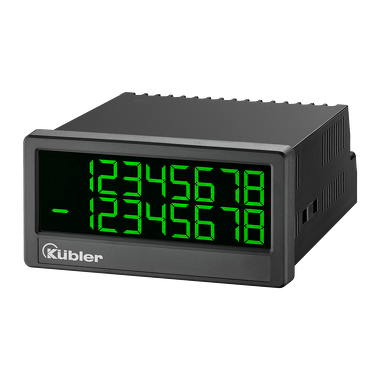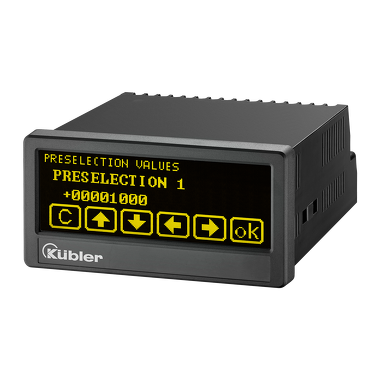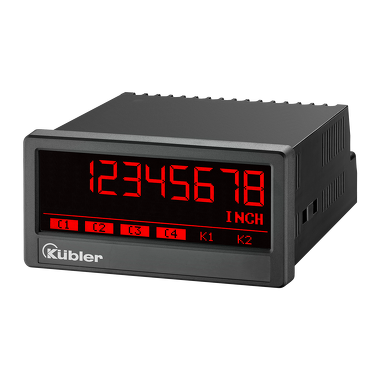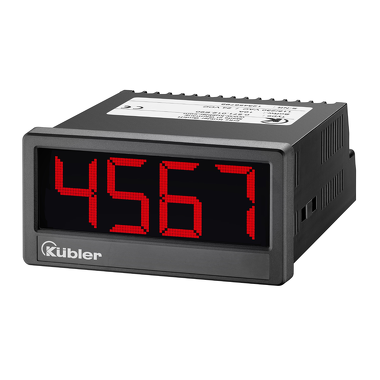 Multifunction devices electronic
571T
Fast 250 kHz / 1 MHz counter input
4 switching and/or 2 relay outputs and RS232 interface
Scalable analog output
Dimension
· 96 x 48 mm | 92 x 45 mm

Power supply:

· 115 V AC
· 230 V AC
· 18...30 V DC


Display 8-digit number, LCD Touchscreen






---
LCD touch multifunction preset counters.
The multifunction preset counter 571T with its max. 250 kHz count frequency is ideal for fast counting tasks. It can also be used as a tachometer, short time meter, stop-watch or to measure machine cycle times or throughput times.
Output options include 4 limit values, analog output and RS232 or RS485 interface.
This device is thus able to carry out virtually all count, measurement and control tasks.
Mechanical
Model
Multifunction device electronic
Functions
Pulse counter
Frequency display
Position displays without limit values
Time preset counter
Preset counter
Tachometer without limitvalues
Hour meters / timers
Short-time meter
Tachometer with limit values
Position displays with limit values

Dimension 1
96 x 48 mm | 92 x 45 mm

Protection level
IP20
IP65

Working temperature
-20 °C ... +60 °C
Weight
200 g
Reset
electronic


(1) Front panel size | Panel cut-out
Electrical
Power supply
115 V AC
230 V AC
18...30 V DC

Signal input
TTL / RS422
NPN
PNP

Signal output
Analog ±10 V
Analog 0...10 V
Analog 0...20 mA
Analog 4–20 mA
RS232
RS485
2 x Relais
4 x PNP

Interfaces
Modbus
Printer CR/LF
Drivecom DIN ISO 1745

LCD touch multifunction preset counters
Characteristics

Fast count input, works with our Limes measuring system (250 kHz/HTL, 1 MHz/RS422).
4 switching outputs to work as limit values (reaction time < 1 ms).
Scalable analog output (reaction time < 150 ms), resolution 16 bit, -10 ... +10 V, 0 ... 20 mA or 4 ... 20 mA.
Serial interface RS232 or RS485 for reading data in and out.
Sensor power supply 24 V DC / 150 mA (AC version) or U B  - 1 V / max. 250 mA (DC version).
96 x 48 mm DIN housing, IP65.
Touch display with 8-digit display value and menu-driven programming.
2 relay outputs that can be assigned to the limit values.
Benefits

AC and DC supply voltage in one unit.
Measuring function can be programmed for RPM, speed, speed from elapsed time, machine cycle time, throughput time (reciprocal rotary speed), as well as numerous count and stop-watch functions.
4 switching outputs; can also be programmed as a tracking preset.
Freely programmable.
Large 13 mm high LCD display, 8-digit, with adjustable brightness. Tri-color – red / green / yellow – programmable.
Display linearization with teach function.
"Do you have technical questions about the Kübler counter or are you looking for individual solutions? We at Application Support are here for you."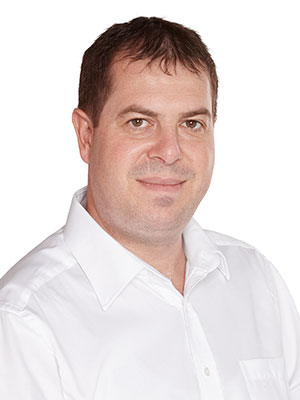 Application support

Rainer Grueninger
Application Engineer



"We will be pleased to give you information about prices and delivery times. We are looking forward to your inquiry."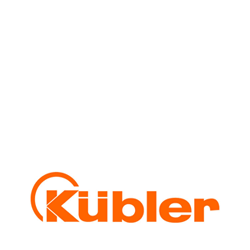 Sales

Fritz Kübler GmbH
Sales Germany