---
Multifunction counter – up to 3 functions in one device.
The Codix 524 is a power-supplied multifunction counter with 3 functions in one device:
Pulse and position display, frequency and speed display, time counter and short time meter for fast and slow counting pulses. With 6-digit LED display for NPN, PNP input signals.
Mechanical
Model
Multifunction device electronic
Functions
Pulse counter
Position displays without limit values
Tachometer without limitvalues
Hour meters / timers

Dimension 1
48 x 24 mm | 45 x 22 mm

Protection level
IP65

Working temperature
-20 °C ... +65 °C
Weight
50 g
Reset
electronic


(1) Front panel size | Panel cut-out
Electrical
Supply voltage
10...30 V DC

Signal input
NPN
PNP

Powerful
  Fast counter and frequency input, input frequency max. 60 kHz
  Robust housing - IP65 protected
  Very bright LED display, 8 mm high, 6 digits
  Exact and high-precision frequency measurement method (HRA-High Rate Accuracy System)
Frequencies up to 38 Hz are measured by a period duration measurement are evaluated. Frequencies > 38 Hz are controlled via a special
Gate time measurement evaluated.
Despite a short gate time, a very high accuracy of < 0.1% achieved. The measurement result is available after max. 50 ms.
  Short start-up time - Detected after power supply is switched on incoming pulses already after 16 ms => none Pulse loss with simultaneous motor start
User-friendly and universal
  Large keys (can also be operated with gloves)
  Programming:
  Simple and uniform programming and operation by plain text programming.
  Access to programming also during operation with safety prompt
  Individually adjustable scaling
  Multiplication and division factor (0.0001 to 99.9999), in order to calculate corresponding units in e.g. position in 1/10 mm and speed to be displayed in /RPM
  4 different counter input types for the position display: Counting direction, difference or addition mode, phase discriminator with single, double, or quadruple evaluation
  Frequency measurement (display in 1/min or 1/sec)
  Time counting: Pulse width or period duration measurement in hours, minutes or seconds, as well as real-time display
  Inputs: As an alternative to the HTL inputs, the following devices are also available with 4 to 30 V DC input level for use as a parallel display for PLC
  Optional with output: 0 signal for position and counting, Standstill monitoring at speed, 1 Hz cycle during active timing
"Do you have technical questions about the Kübler counter or are you looking for individual solutions? I would be pleased to help you."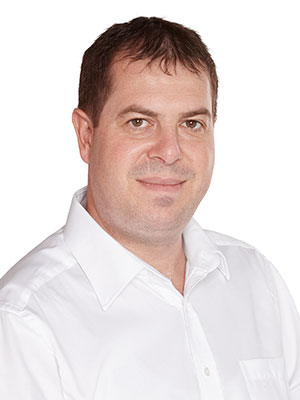 "We will be pleased to give you information about prices and delivery times. We are looking forward to your inquiry."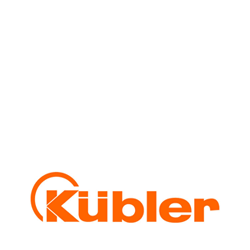 Fritz Kübler GmbH
Sales