Successful first Corona vaccination campaign at Kübler
Company
15 June 2021
The family-owned company Kübler GmbH in Villingen-Schwenningen was one of the first companies in the region to launch an in-house vaccination campaign. Interested employees could book an appointment and even choose the vaccine.
Gebhard Kübler, Managing Director, explains that unfortunately there was no vaccine available yet from the Kübler company doctor. "That's why we took care of it ourselves so that we could offer our team a vaccination." With success, because with Dr. Eisfelder from Rottweil, an extremely committed dermatologist from Rottweil could be won over, who in addition to his time, brought a lot of vaccination experience and also the necessary vaccine. Dr. Eisfelder praised the smooth procedure by the Kübler HRTeam and carried out the vaccination together with his wife. Since the beginning of the pandemic, both of them have been working time-intensively in the fight against Covid-19.
Gebhard Kübler thanked them on behalf of all Kübler employees who were vaccinated. With this step Kübler also wants to show that despite the vaccine shortage there are solutions to still offer vaccination and is looking forward to the second vaccination event in six weeks.
Kübler has recently been praised many times for its Corona communication and measures. The employees were comprehensively informed about all protective measures by a Corona Task Force. In this way the sensor specialist was able to keep the number of cases of infection in the company very low in all locations in Germany and at the foreign locations. The vaccination is now a small but important step towards a more normal life again.
I am pleased to answer your questions
---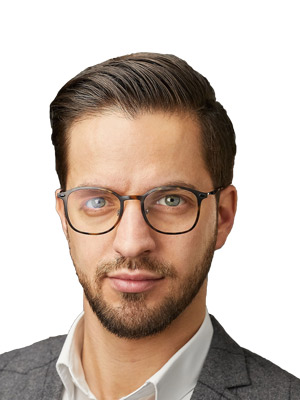 Filippo Zerbo
Leiter Marketing Kommunikation
+49 7720 3903 80
filippo.zerbo@kuebler.com