10 years wiha Panthers main sponsor
Company Careers
22 September 2021
The official campaign "10 years of Kübler and Panthers" was launched at the season opener last Saturday, 18 September, with over 570 spectators in the Deutenberghalle.
The Kübler family business has been the main sponsor of the Schwenningen wiha Panthers for 10 years now. It's not just about the shared hometown, support or giving something back, there are also many similarities that make this connection even stronger. The Kübler company, just like Panthers coach Alen Velcic, relies on technology, which together with a team of strong and ambitious personalities leads to a common goal. Whether in an industrial company or a basketball team; people make the difference here.

In good times and bad; the managing partners Gebhard and Lothar Kübler stand together behind the Panthers and look back on a strong partnership of over 10 years, with ups and downs. To mark the occasion, the official "10 Years of Kübler and Panthers" campaign was launched at the opening game of the season last Saturday, 18 September, with over 570 spectators in the Deutenberghalle.

In the game against Phoenix Hagen, the Panthers showed that they can fight, despite being clearly undermanned (two injuries, two missing playing rights). Towards the end, however, their strength was used up and they parted with a defeat against Hagen (63:78). A foretaste of a strong season in which many exciting actions are planned.

At Kübler, the employees appreciate the company's commitment and diligently use the permanent as well as the VIP tickets, or follow the games in the live stream.
A special highlight for everyone will be the limited anniversary shirt, which will be available from the official launch on 25.09. at the home games in the Deutenberghalle, in the fan shop and in the wiha Panthers office. The proceeds will be donated. The close partnership between Kübler and the wiha Panthers will also be clearly visible via social media during the campaign. Numerous activities, whether digital or live in the hall, are an integral part of the anniversary campaign.

Follow the wiha Panthers and the Kübler Group

On Instagram, Facebook and LinkedIn.
I am pleased to answer your questions
---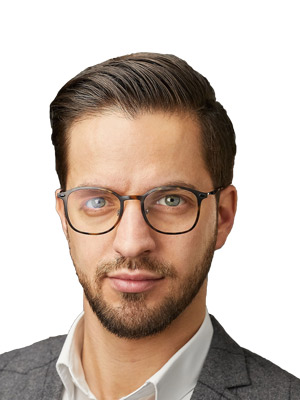 Filippo Zerbo
Leiter Marketing Kommunikation
+49 7720 3903 80
filippo.zerbo@kuebler.com
Picture gallery
---