Future-proof and compact motors from Lenze with integrated Kübler encoder system
Products Industries
30 September 2021
Thanks to early technology discussions, a future-proof solution with added value has emerged.

For many years the sensor technology specialist Kübler has not only been offering suitable encoder solutions for drive technology and counts well-known drive manufacturers such as Lenze among its customers, but above all sees itself as an innovative technology partner. In the context of technology discussions, the opportunity opens up to develop new solutions together with the customer at an early stage. This is exactly what the companies Lenze and Kübler did: The result of both competences is a compact and future-proof asynchronous motor with noticeable added value across the entire value chain, equipped with a 100% integrated magnetic Kübler encoder system.

Trend in drive technology: requirements for motors and encoders
Optical add-on encoders such as the Sendix 5020 from Kübler have become established in drive technology in recent years. These encoders are mounted on the drive shaft and attached to or under the fan guard of the motor via mechanical connections such as stator couplings or torque supports. However, this has an essential influence on the size of the motor. The demand from users for energy-efficient yet compact motors that can also be flexibly integrated into the respective drive system of a machine is continuously increasing. For motors to meet these requirements, the encoders must also make a contribution. The encoder solution should be as compact as possible and flexible in use thanks to a wide range of interfaces and resolutions, as well as thanks to combinability with other motor attachments such as brakes. In order to be able to implement these requirements in a customer-oriented, flexible and economical manner, Lenze also aimed to standardize the required components and production steps. Future functional development and further digitization should also be possible without having to completely redesign the motor or the encoder.
 Want to learn more? Download the technical report now.


I am pleased to answer your questions
---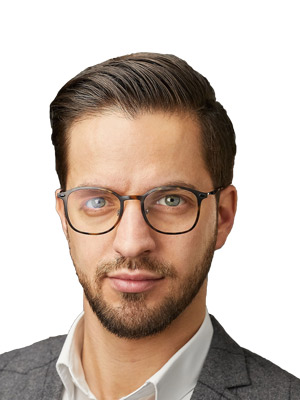 Filippo Zerbo
Leiter Marketing Kommunikation
+49 7720 3903 80
filippo.zerbo@kuebler.com
Picture gallery
---