Kuebler Automation India Pvt Ltd expands production facility
Company
02 March 2022
The foundation stone for even more presence in the country has been laid.
Kübler Group / Kuebler Automation India Pvt Ltd recently inaugurated the extension of its production facility in Pune, India. The new extension of the facility has significantly increased the manufacturing and assembly area by another 10.000 square feet, and its construction took three months to complete.
The event commenced with a traditional puja ceremony followed by ribbon-cutting by our local Directors Mr. Nilesh Devlekar and Mr. Manasjyoti Baruah. The extension became necessary, because Kübler Group wants to cater to the growing demand for Kuebler products domestically and globally. This investment will significantly ramp up its production capacity and shorten lead times for its customers.
Kuebler Automation India Pvt Ltd, a 100% subsidiary of the Kubler Group, started in 2007 in Pune, Maharashtra and developed to a state-of-the-art manufacturing facility. Kübler assembles its highly successful range of encoders from the Sendix family. Kübler MD Sales and Marketing Martin Huth and global Production Director Carlo Zinn say, that with this new expansion, the production capacity increases in India by nearly 40%.
Founded in 1960 by German Engineer Fritz Kuebler, the family business today is owned and managed by his sons Lothar and Gebhard Kübler. Kuebler Group is amongst the leading specialists worldwide in position and motion sensors, functional safety, counting, process technology, and transmission technology.
Kuebler Group as regional subsidiaries spread across the globe in more than 50 countries. Innovation, Customer proximity and strong Service and support are Kübler´s key success factors.
The Managing directors Martin Huth, Gebhard and Lothar Kuebler emphasize that the new extension facility underlines the significance of the Indian production site within the global production strategy in the Kuebler Group. The company owners are convinced that "This will strengthen Kübler´s presence in India and worldwide by catering to the ever-increasing demands of the Indian market and simultaneously catering to global needs".
I am pleased to answer your questions
---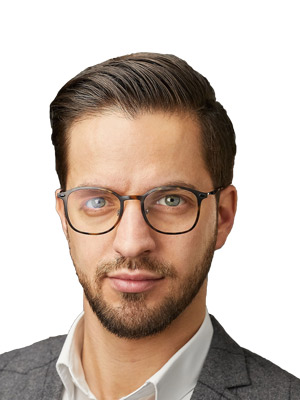 Filippo Zerbo
Leiter Marketing Kommunikation
+49 7720 3903 80
filippo.zerbo@kuebler.com
Picture gallery
---