Senior manager Erika Kübler celebrates her 90th birthday
Company
29 December 2020
"It was a wonderful time, with ups and downs, for which I am deeply grateful" sums up Erika Kübler, senior boss of the company of the same name, and looks back on an eventful life.
She was born as Erika Schlenker on 29 December 1930 as the youngest child in Hölzleweg in Schwenningen and grew up there in simple circumstances with one brother. The war years and the many hardships associated with them shaped her childhood and still have an effect today. After her apprenticeship at the local administration in Schwenningen, she worked there for 20 years in the pension office.


At the beginning of her 60s, she married Fritz Kübler. At that time he had started to build up his company - today's Kübler Group. "I came to live with him in his parents' house in the Hahnstrasse in Schwenningen, which was also a company in the beginning. It was not so much a residential house, but a mixture of workshop, living room, dispatch and kitchen. He was my fiancé, but I rarely got to see him, because he often sat up all night at his drawing board. In 1968 and 1970, she gave birth to two sons, who today, as a duo of brothers, run the successful family business as managing partners in the second generation.


Erika Kübler likes to think back to the early days. The family lived in a flat directly in the company until well into the 1980s, before the family moved to Bad Dürrheim, where Erika Kübler has lived ever since. All these years, she was in some way responsible for the social side of her husband's business. "When the company was still small, I enjoyed organising the Christmas party, we entertained customers and visitors".


From the point of view of many employees, acquaintances and relatives, Erika Kübler has always remained modest and to this day is caring for others as best she can in her old age. This has earned her many sympathies. Employees and co-workers in the company, active or retired, appreciate to this day in the senior manager that she always takes so much time for conversation, even if it is only when they meet in the corridor. However, her visits to the company have become rare due to her age.


Her husband and founder of the company of the same name, Fritz Kübler, died 17 years ago at the age of 81 and to this day she has not quite come to terms with this pain. "I would marry him again in a heartbeat," says the senior citizen with a smile. At the age of 90, she is still relatively spry and, with a little support, still looks after herself in her home. Until recently, she was even able to drive a car in town, but due to her deteriorating eyesight, she no longer dares to do so.


Unfortunately, the Corona situation does not allow her to celebrate her birthday with her extended family. However, Erika Kübler is happy that her closest family is with her and that is enough for her. She is grateful for 90 years, most of which she was able to experience in good health. Her greatest wish is that the Lord may grant her a few more years and that she can continue to "enjoy" her five grandchildren.
I am pleased to answer your questions
---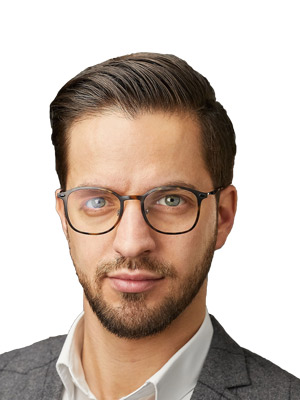 Filippo Zerbo
Leiter Marketing Kommunikation
+49 7720 3903 80
filippo.zerbo@kuebler.com