Even more compact - Draw-wire encoder C105 Compact-Line
Products
21 January 2021
In the field of linear measuring technology, Kübler has further developed a draw-wire encoder that has already proven its worth. The C105 draw-wire encoder, which has been used for years in outdoor applications and mobile automation due to its robust design, has become even more compact and reliable thanks to the further development of the draw-wire mechanism. Kübler has thought of something very clever for the application and, above all, for the installation of the draw-wire encoder. The newly designed cable outlet is extremely flexible and compensates for mounting tolerances. This leads to increased availability even under adverse installation conditions.
The rope pull mechanism can be combined with various sensors. Analog, incremental and fieldbus interfaces can therefore be freely selected. The alignment of the connection technology, for example the flange-mounted encoder, can be optimally aligned depending on the application or space conditions. In the course of the increasing safety requirements in mobile automation, some sensors are now installed in two versions. This means an increase in overall costs, higher installation costs and space problems. In its compact and robust design, the new C105 draw-wire encoder also offers a redundant variant with redundant analogue sensor (4 ... 20 mA or potentiometer).
The C105 draw-wire encoder is already used today in mobile machines, telescopic arms, working and rescue platforms as well as in general automation.
I am pleased to answer your questions
---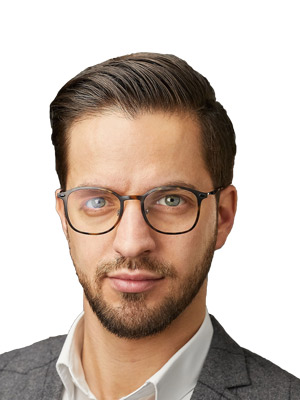 Filippo Zerbo
Leiter Marketing Kommunikation
+49 7720 3903 80
filippo.zerbo@kuebler.com