Kübler France celebrates its 25th anniversary
Company
24 October 2022
In October 1996 Fritz Kübler decided to lay the foundation stone for the first subsidiary of the Kübler Group.
Fritz Kübler Sàrl in Wittelsheim, Alsace, is the French subsidiary of the Germany-based Kübler Group, one of the world's leading manufacturers of position and motion sensors, signal transmission and counting and process technology. It is now celebrating its 25th anniversary as the first subsidiary of today's Kübler Group, which has a strong global presence.
In October 1996, Fritz Kübler, founder of Fritz Kübler GmbH, together with his French partners Marie-Odile Weiss and Andrea Ermacora, decided to lay the foundation stone for the first subsidiary of the Kübler Group. The primary goal was to ensure customer-oriented service, to offer personal advice on site and to strengthen the quality of services on the local market, in line with the Kübler Group's lived vision. In this way, a strong market position should be achieved.
Today, the French company is managed by Muriel Weiss, Marie-Odile's daughter, and Andrea Ermacora. In line with the positive earnings development of the Kübler Group on the world market, Fritz Kübler Sàrl is also continuously developing positively.
"For 25 years, our commitment to working closely with our customers has enabled us to shape the future, often together. Our Investments in the high professionalism of ours teams are paying off. This allows us to meet and sometimes exceed the expectations and needs of our customers by offering tailor-made solutions at technological, logistical and service levels," says Andrea Ermarcora. It is this added value that enables us to occupy a leading position in the automation technology market today."
I am pleased to answer your questions
---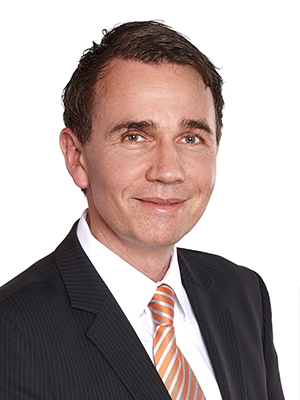 Gebhard Kübler
Geschäftsführender Gesellschafter
+49 7720 3903 38
gebhard.kuebler@kuebler.com