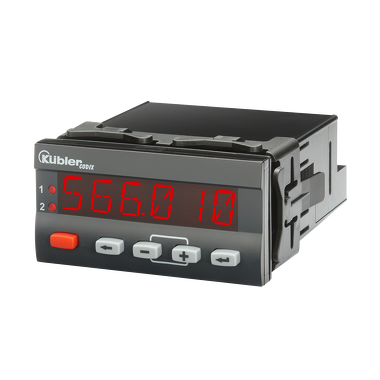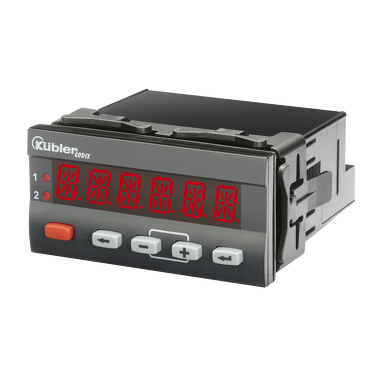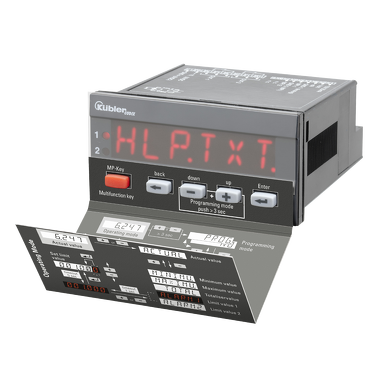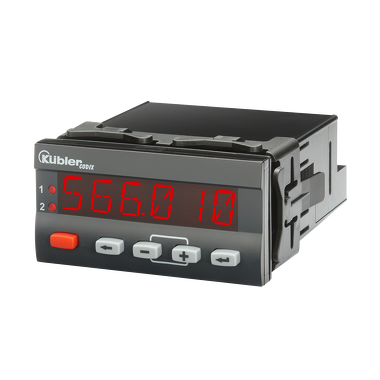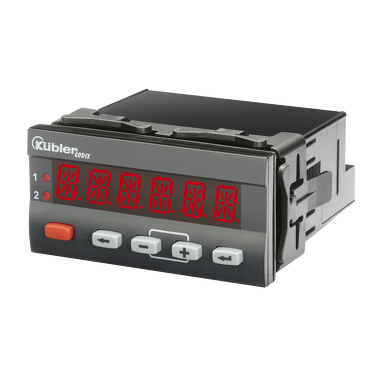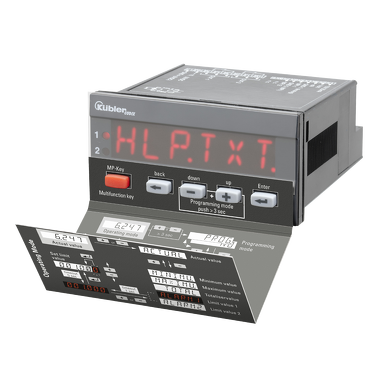 Strain gauges for pressure and weight electronic
Codix 566
Measuring rate of 10 measurements/second
Manual totalizer function
Optional analog output
Dimension
· 96 x 48 mm | 92 x 45 mm

Power supply:

· 100...240 (± 10%) V AC
· 10...30 V DC


Display 6-digit number, LED



---
DMS controller (strain gauges) with totalizer function.
The process controller Codix 566 with totaliser function displays measured values from all common strain-gauge inputs in high resolution. In addition it can monitor and control 2 limit values.
These fast displays set new standards when it comes to user friendliness. Their easy-to-read 14-segment LED display, easyto- understand running help texts and a practical quick-start guide eliminate the need to wade through time-consuming full instruction manuals.
With optional analogue output.
| Mechanical | |
| --- | --- |
| Model | electronic |
| Dimension 1 | 96 x 48 mm | 92 x 45 mm |
| Protection level | IP65 |
| Working temperature | -20 °C ... +75 °C |
| Weight | 180 g |

(1) Front panel size | Panel cut-out
Electrical
Power supply
100...240 (± 10%) V AC
10...30 V DC

Signal input
Empfindlichkeit: 3,3 - 3,0 - 2,0 mV/V
Empfindlichkeit: 1,5 - 1,0 mV/V

Signal output
Analog 0...10 V
Analog 0...20 mA
Analog 2...10 V
Analog 4–20 mA
2 x Relais

User-friendly
Practical quick-start guide for setting the parameters and operating the device
Help text as running text
Easy-to-read 14-segment LED, 6-digit display, 14 mm high
Simple programming via 4 keys on the front
One front key as well as 2 additional inputs can be programmed for specific applications
Customer-specific characteristic (linearization) curve via 12 control points for all measurement signal inputs
MIN/MAX memory function, individually resettable
Powerful
Sampling rate of 10 readings per second
Application-specific characteristic curves via
12 measurement points
Manual totaliser function for totalising the measured values. Can be reset separately.
2 relay outputs (changeover contacts) for limit monitoring with hysteresis and ON/OFF delay function for current measured or totaliser values
Analogue output for the current measured value, MIN-value, MAX-value or totalizer value
Auxiliary sensor power supply 10 V DC / 30 mA for powering 350 Ω bridges
Inputs and outputs galvanically isolated
Digital filter (first-order) for smoothing display fluctuation with unstable input signals
Tare function
"We will be pleased to give you information about prices and delivery times. We are looking forward to your inquiry."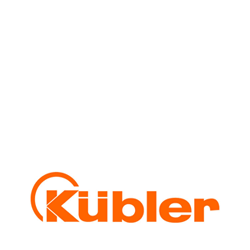 Tochter Gesellschaft der Kübler Gruppe

Kuebler Inc.
Sales