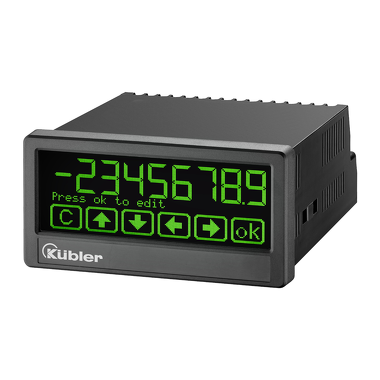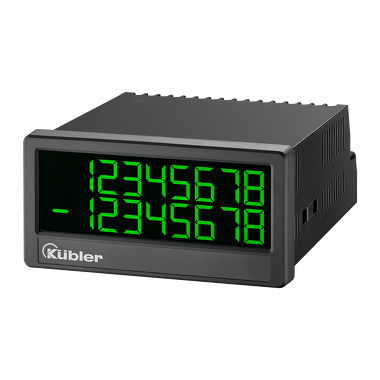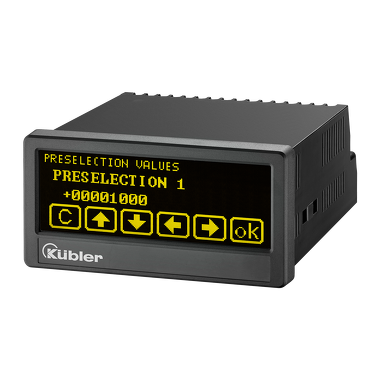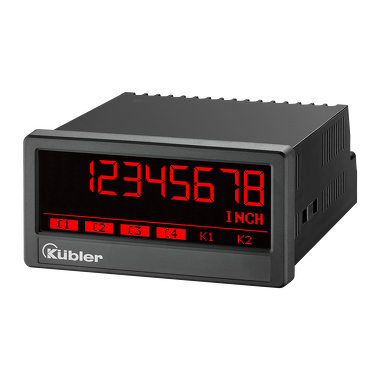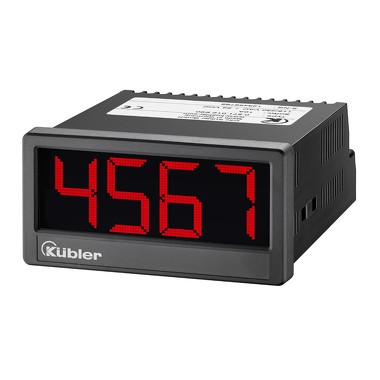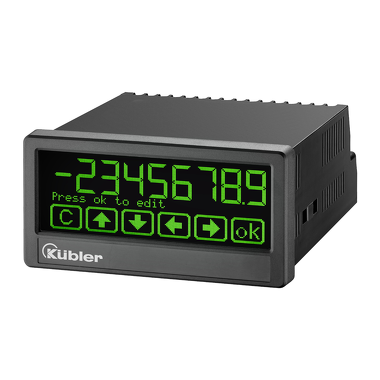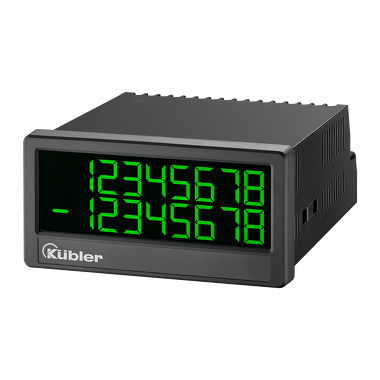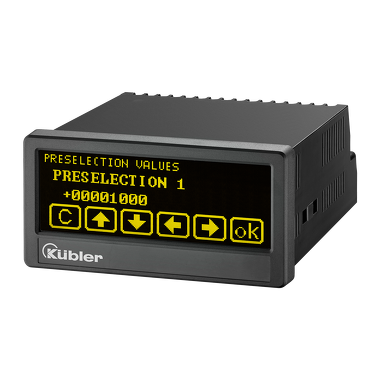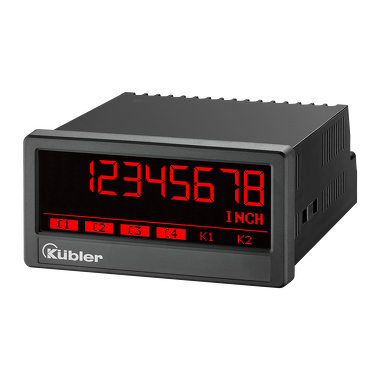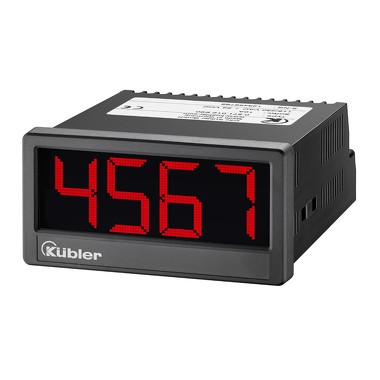 Process controllers for standard signals electronic
573T
Tare function
4 switching and/or 2 relay outputs and RS232 interface
Up to 3 display values in one device
Dimension
· 96 x 48 mm | 92 x 45 mm

Power supply:

· 115 V AC
· 230 V AC
· 18...30 V DC


Display 8-digit number, LCD Touchscreen






---
573T LCD touch multifunction preset counters
The process controller with 2 analog inputs can be used in both single channel mode as well as in dual channel. In dual channel mode, all arithmetic operations are available for displaying the sum total, difference, ratio or the product. Inputs and outputs can be scaled separately.
Can be used as a simple process signal converter, process controller (ON/OFF controller) or for complex measuring tasks, where the relationship between two values, one to the other, must be monitored, calculated or further processed in a higher-level controller.
Mechanical
Model
Dual-function device electronic
Functions
Process controllers for standard signals
Standard signal measuring devices
Process displays for standard signals

Dimension 1
96 x 48 mm | 92 x 45 mm

Protection level
IP20
IP65

Working temperature
-20 °C ... +60 °C
Weight
200 g
Reset
electronic


(1) Front panel size | Panel cut-out
Electrical
Power supply
115 V AC
230 V AC
18...30 V DC

Signal input
Analog ±10 V
Analog 0...20 mA
Analog 4–20 mA
PNP

Signal output
Analog ±10 V
Analog 0...20 mA
Analog 4–20 mA
RS232
RS485
2 x Relais
4 x PNP

Interfaces
Modbus
IO-Link
Printer CR/LF
Drivecom DIN ISO 1745

573T LCD touch multifunction preset counters
Properties
2 separate freely scalable analog inputs ±10 V and 0/4 to 20 mA, resolution 16 bit.
Tare function, the device can be set to 0 at any input voltage.
Programmable linearization With up to 24 support points, input via keyboard or by means of the teach function.
Mean value measurement programmable from 2 to 16 measuring cycles, with strongly fluctuating input signals.
Simple programming by entering the desired display value for a defined input signal.
Fast measuring rate of 25 ms per channel alternating.
RS232 or RS485 serial interface for reading and writing data.
Benefits
Up to 3 display values in one device, display A, display B, calculated display from A and B.
AC and DC supply voltage in one device.
Simple plain text programming via touch display and separate tare or teach function.
Can be used as a simple process converter, process control unit (2 point controllers) or for complex measuring tasks in which 2 values are to be monitored, calculated or further processed in a higher-level control system.
Mathematical linking of the measured values of input A and B. The result can also be multiplied, divided or added to an offset value to obtain the desired display value.
Analog output 0/4 to 20 mA, or ±10 V.
4 fast PNP switching outputs, 50 ms, with switching hysteresis, step or drag preset.
Programmable display update.
"We will be pleased to give you information about prices and delivery times. We are looking forward to your inquiry."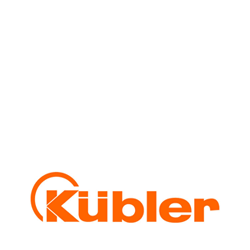 Kuebler Inc.
Sales