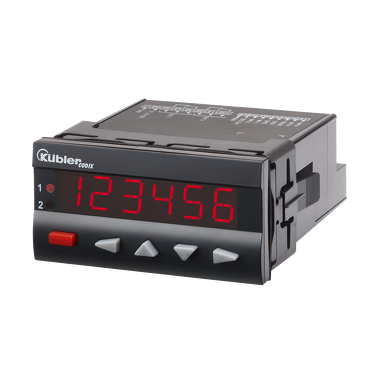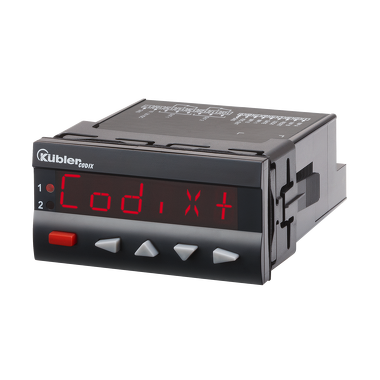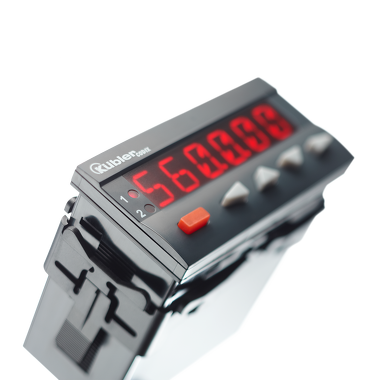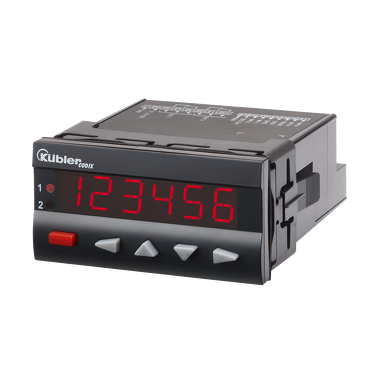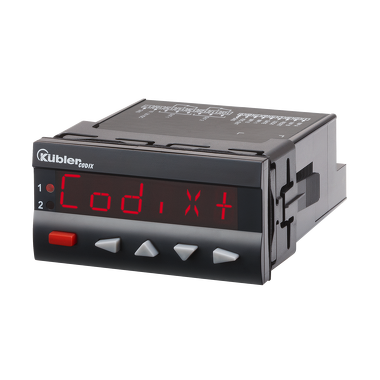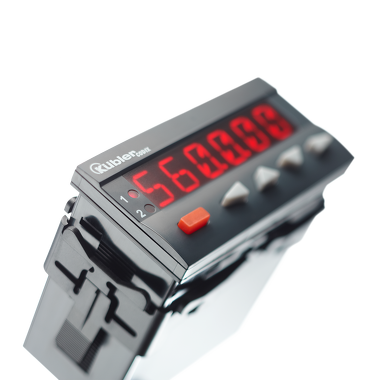 Preset counter electronic
Codix 560
2 relays (changer)
Set value, steps, or trailing presets
Interface for PC (Modbus), large display, or printer optional
Dimension
· 96 x 48 mm | 92 x 45 mm

Power supply:

· 100...240 (± 10%) V AC
· 10...30 V DC


Display 6-digit number, LED





---
Preset counter – counter, tachometer, hour meters / timers and position display in one device.
The large multi-function preset counter Codix 560 guides the user through the programming with automatic help texts on a large 14-segment LED display, making it easy to understand. Clear cursor keys simplify operation. The large front keys are easy to operate even when wearing gloves.
The 14 mm high LED display makes it easy to read even from a distance and in poor lighting conditions.
New: Now also available with RS232/485 interface with MODBUS and CR/LF protocol.
Mechanical
Model
Multifunction device electronic
Functions
Multifunction devices
Frequency display
Time preset counter
Short-time meter
Tachometer with limit values
Position displays with limit values

Dimension 1
96 x 48 mm | 92 x 45 mm

Protection level
IP65

Working temperature
-20 °C ... +65 °C
Weight
180 g
Reset
electronic


(1) Front panel size | Panel cut-out
Electrical
Power supply
100...240 (± 10%) V AC
10...30 V DC

Signal input
NPN
PNP

Signal output
RS232
RS485
2 x Relais

Interfaces
Modbus
Printer CR/LF

Multifunction
Counter, tachometer, timer and position display inone device
Can be used as preset counter, batch counter or total counter
2 relays (change-over)
Many different count modes
Scalable display
Set value, step or tracking preset
Multi-range power supply for AC or DC
Readable or configurable via RS232/485 interface via MODBUS or CR/LF protocol
Allows direct connection of a large display or printer
User-friendly
Automatic help texts, displayed in German and English
14-segment LED for improved text representation
Status display of the presets
3 predefined parameters
Tracking presets eliminate the need for reprogramming of the pre-signal
Minimum installation depth
4-stage RESET modes
3-stage keypad locking
Suitable for installation in mosaic systems
"Do you have technical questions about the Kübler counter or are you looking for individual solutions? I would be pleased to help you."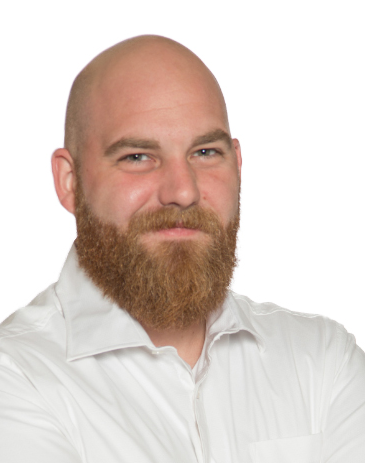 Zachary Copley
Application Engineering



"We will be pleased to give you information about prices and delivery times. We are looking forward to your inquiry."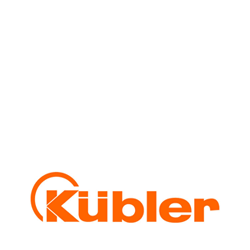 Kuebler Inc.
Sales