Honour for passing the exam
Careers
22 July 2020
This year, our training meeting and thus the honouring took place in the open air, with mouth and nose protection and sufficient distance.

Lea Siedle (industrial clerk), Manuel Dama (industrial clerk) and Andrei David (industrial electrician) were honoured with words of congratulation by Stephanie Riesle (training manager), Adam Beer (technical training manager) and Stephan Link (commercial manager). Gebhard Kübler also congratulated the graduates and emphasised in his speech how important the company considers its own training to be.


As already mentioned, the honours took place with mouth and nose protection as well as sufficient safety distance. And the otherwise customary handshake was changed to a "footshake".


Lea Siedle now works in Strategic Purchasing as a Strategic Buyer. Manuel Dama supports Human Resources as a personnel administrator. Andrei David is continuing his training as an electronics technician for devices and systems and will thus remain with us in the training group.


We are very pleased that the three of them, having passed their training, are taking their next steps in their professional lives together with Kübler. We wish Lea Siedle, Manuel Dama and Andrei David a good start to their careers and of course every success in the Kübler Group!
I am pleased to answer your questions
---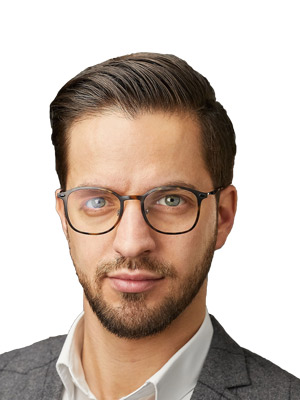 Filippo Zerbo
Leiter Marketing Kommunikation
+49 7720 3903 80
filippo.zerbo@kuebler.com