Pancake slip ring for end-of-arm tooling
Products
03 March 2021
Kübler has been offering reliable and high-quality slip rings for various applications for many years. Kübler has made a name for itself with its slip rings especially in the field of packaging technology. In addition to special slip rings for packaging technology and filling systems, Kübler now also has the ideal solution for end-of-arm tooling. They guarantee reliable transmission of signals, data and power in a very short installation space and at low weight. The system consists of two superimposed boards with grinding tracks and transmission brushes. The flexible design enables optimal integration and is therefore ideal for robotics applications.


Up to 20 channels are available for data transmission from fieldbus or Industrial Ethernet communication such as power and signal transmission. Loads up to 5 A / 60 VAC, 48 VDC are transmitted via the pancake slip ring. The high contact reliability ensures perfect transmission. The maintenance-free use of the Kübler pancake slip ring is particularly noteworthy, as it contributes to high system availability. The compact design is reflected in the low installation depth of 10 mm and a diameter of 160 mm.
As a manufacturer of encoders and slip rings, it is obvious that Kübler also offers a complete solution comprising both competencies. For additional positioning purposes on high-precision robots, a disc slip ring can also be combined with a rotary encoder. Depending on the selection, the pancake slip ring can be integrated as a kit or encapsulated solution.
I am pleased to answer your questions
---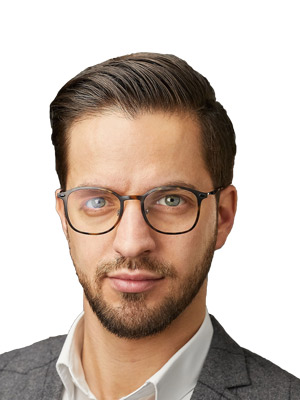 Filippo Zerbo
Leiter Marketing Kommunikation
+49 7720 3903 80
filippo.zerbo@kuebler.com