Kuebler innovations and company figures
Company
01 October 2021
Kübler expects a turnover of € 80 million with 20% growth and an additional order intake of around 40% for the group in 2021.
At the annual Kübler press conference on 29 September 2021, Kübler provided insights into its innovations and new products for the SPS and gave business figures. The company management assesses the current business year as very successful and at the same time full of challenges.
Kübler expects a turnover of € 80 million for the group in 2021. In terms of incoming orders, a plus of around 40% is currently being recorded, and Kübler expects over 20% growth in turnover. Like most companies on the market, the Kübler Group is currently facing supply bottlenecks and high price increases for materials. "So far we have been able to bridge these well with only minor delays", report Lothar and Gebhard Kübler, the two partners and managing directors. What is important to the brothers is that in these turbulent times, the company is changing and digitising strongly on the one hand, and on the other hand, the entrepreneurs are focusing on long-term values and goals. "We combine high dynamics, innovation and flexibility with our corporate values such as trust, reliability and family spirit.
According to Gebhard Kübler, the topic of Industrial Ethernet in combination with Industry 4.0 is becoming increasingly important. "It offers us great opportunities: more sensors are needed that provide more data with which added value can be generated". Encoders and slip rings are of great importance in this regard. Accordingly, an innovation focus is being placed there. "Our Industrial Ethernet encoder business is very important because these components provide measurement data as well as diagnostic and identification data - and that with direct communication into the Ethernet network," the Managing Director clarifies further. He lists products with IO-Link as another important aspect of the Industry 4.0 strategy.
A digital service offering with a view to asset management and predictive maintenance is currently being implemented at Kübler.
Technology talks, in which new and sometimes disruptive solutions are developed together with customers, are very important at Kübler. Kübler used the example of Lenze, a specialist in drive and automation technology, to show how customers can benefit from this. Together with Kübler, a compact and robust IE3 motor was developed with a new magnetic modular encoder concept that is 100% integrated into the motor. (*)
For the lift industry Kübler is expanding its "Ants" shaft copying system with new smart functions such as Smart Teaching for intelligent and safe lifts.
Current situation and outlook
For the coming year Kübler is again expecting double-digit growth ",10+'% gives Martin Huth, Managing Director Sales / MarKom, as a first rule of thumb. He cites a shortage of materials and rising material prices as obstacles. Added to this is the challenge of finding qualified employees". Kübler is at home with its products in the industrial world and is broadly positioned. "We speak the language of our customers. We can help them to increase their productivity," he is convinced.
I am pleased to answer your questions
---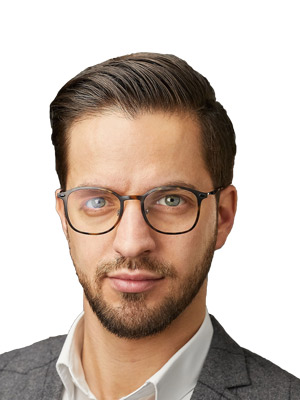 Filippo Zerbo
Leiter Marketing Kommunikation
+49 7720 3903 80
filippo.zerbo@kuebler.com