sps is cancelled - you can still reach us
Event
17 November 2021
Let's look forward together optimistically and meet digitally, despite cancelled SPS live and SPS on air.

However, the Kübler Group will still be there for you.
Get in touch with us via the various communication platforms to talk about our new products or especially about your application.

Among other things, the focus will be on the key topics of "Solutions for Industry 4.0/ IIoT" as well as the new generation Industrial Ethernet encoders such as the Sendix S58 PROFIsafe.

Whether by 1:1 live consulting, video-call, chat or telephone - Contact us via our website or social media or write to us dircetly so that we can connect you with the relevant experts.

We look forward to meeting you digitally!

Addendum: the digital SPS 2021 live consultation has ended and we are no longer accepting registrations. We would like to thank you very much for the numerous registrations and contacts.

I am pleased to answer your questions
---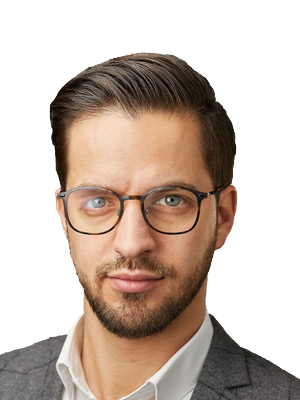 Filippo Zerbo
Leiter Marketing Kommunikation
+49 7720 3903 80
filippo.zerbo@kuebler.com
Picture gallery
---